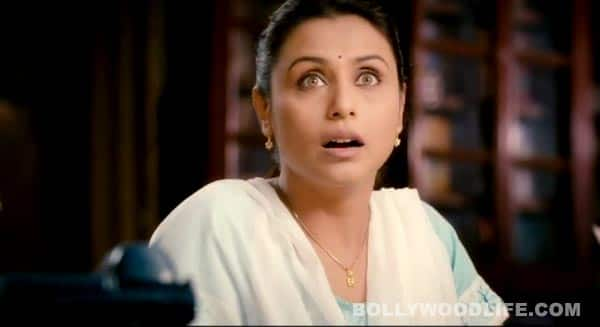 After so many years of being a comfortably bonded couple, the Aiyya gal was apparently stunned when her beau went down on one knee…
Okay, a warning – this is not something you do not know. But there may be bits of this story that you have not heard yet. A little birdie chirped happily to us that Rani Mukerji is going to marry Aditya Chopra, head honcho of Yash Raj Films, very soon. Now that we all have been hearing for so long that it is getting boring and we ain't sure we believe it any more. But that same birdie had some juicy details to share with us, something that made us all very happy. The tweety-bird told us that Rani's rock – yeah, that ginormous diamond that she flashes when she forgets she is being discreet – was given to her by her beloved, that almost-invisible man with very little hair and nerdy spectacles who makes superhit films like the Dhoom series, Ek Tha Tiger and Band Bajaa Baraat. We first saw that when the actor walked out of the airport after a holiday with her beau and his family and then again at the opening of a new clinic in the western suburbs in Mumbai a few months ago. And we saw it loud and clear – yeah, it is so big it almost speaks! – at a recent awards do.
Haan, yeah, the two will take the saat pheras in February next year, or so we are told. But what we liked was a new story. According to our feathered friend, Rani was stunned by Adi's proposal in June this year. Really? After so many years of dodging the media who knew all the while that the two were in a romantic relationship, and after all those stories of her behaving like the boss of Yash Raj, she is surprised when he goes down on one knee and says 'mujhse shaadi karoge'? How naive is she that she expects us to believe that? Maybe the queen-lady ought to take a leaf out of a Khan book and show off to the world how proud she is to be a going-to-be Chopra bahu. Remember how Kareena Kapoor was before she became a Khan? Discreet, yes, but also very sure and clear and assertive that Saif Ali Khan was her man for ever more and they were indeed in love and happy about it.
When will Rani finally admit that she has found her miyaan? We wait….patiently, of course!