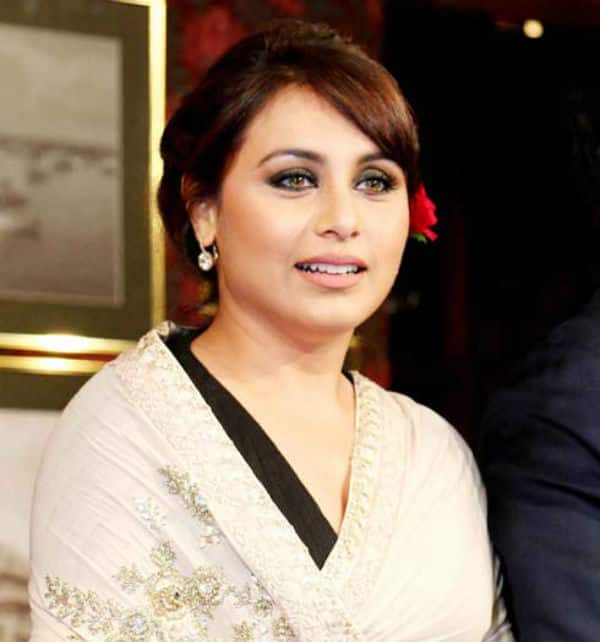 The actor will soon be seen as a cop in Mardaani
The recently-wed Rani Mukerji's film Mardaani releases soon. But don't expect a new surname. She will continue with the name that made her popular, the one fans know her by.
She confirms, "I am not changing my name to Rani Chopra or Rani Mukerji Chopra. People know me as Rani Mukerji." And hubby Aditya Chopra completely supports her decision, "The kind of person Adi is, he isn't one to even suggest I do that or have a problem with it. He likes a woman to be independent, someone who has her own individual identity. When we discussed this matter, he was of the same opinion. My fans know me as Rani Mukerji, so even if today I change my surname, they will remember me like that. So, why change? I'd rather be who I am for my fans. Tomorrow, when I have kids and if I need to change it for official or legal issues, I'll do so then. Otherwise, for my fans and films, it's going to be Rani Mukerji.
Will she continue to act? She says, "Of course, I am going to act. That is something too deeply engraved in my being. An actor is who I am and that I will always be." She may be the wife of the owner of one of B-Town's biggest studios but that won't stop her from working with outside productions, "I would definitely like to work outside because I feel that working outside a comfort zone, helps you grow. As an actor, it is very important that you grow with each film. You grow with each experience. It is important to keep working with younger directors or newer directors who you have not worked with, as they will present you differently. I am open to whatever role excites me. There is no change. My life will be the same it was before."