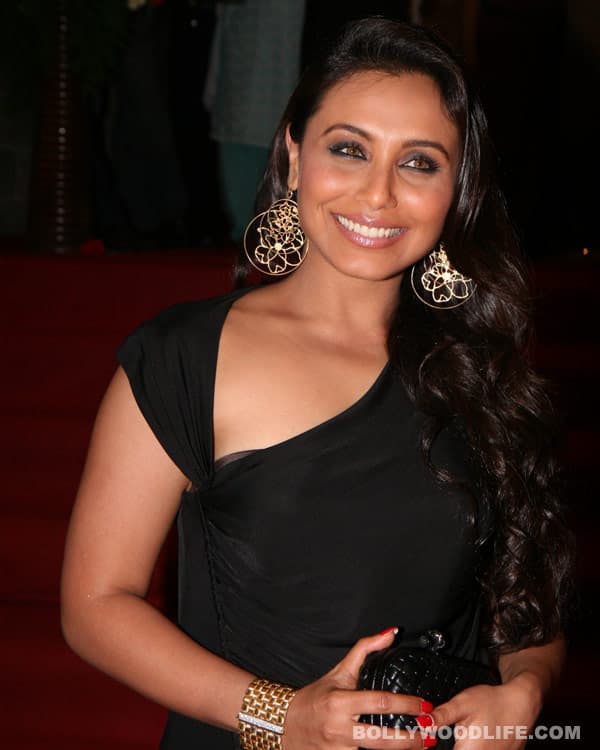 The Bong babe's over-the-top acting and garish style is under the scanner already. Her infuriating histrionics and bold make-up is making people wonder if watching Aiyyaa will be worth the time and effort. And while they mull over it, we examine what we like and dislike about Ms Mukerji's look and style in the film
Until the promos of Aiyyaa started doing the rounds of  TV channels, we thought Rani was the kind of actor who didn't need to try too hard when it comes to pleasing people with her thespian skills. But looks like Ms Mukerji is in no mood to be anything close to subtle in her next film: Aiyyaa, where she's seen taking the out-and-out gaudy route and that too quite unabashedly. Her expressions spell slapstick and her dance moves reek of desperation. The simple chick from Saathiya is not simple any more. It looks like, in a bid to be ape Vidya Balan's spicy nakhras and match up to Kareena's Halkat jawaani, the authentic Rani has lost her unique flavour along the way.
Dreamum Wakeuppam is entertaining; the lyrics make us want to jump off our seats and shake our booty like no one's watching and we also love Rani's energy in the song. But there are certain moves which make us cringe and all her thrusting and thumping make us pucker our lips. She looks much thinner in Savaa dollar and that makes us heave a sigh of happiness. Her lavani moves aren't bad either. On a scale of impressing and disappointing, Rani has let us down most in Aiyyaa….so far. Guess we will have to watch the whole movie to give our final verdict on the Aga bai babe.