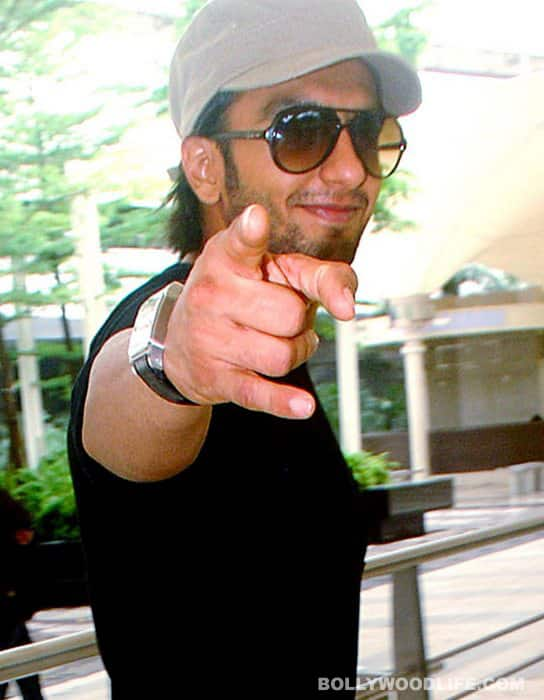 The Band Baaja Baraat star reportedly depends on Aditya Chopra to tell him what assignments to accept and which to say no to
Little birdies are fun people, they tell us all sorts of stories we like hearing! This one whispered a little something about Ranveer Singh, who hit big time with Band Baaja Baraat and who is hot stuff according to Sonakshi Sinha. Apparently UTV sent Ranveer a script with a hockey background, the story of a small town boy who wants to play for India and has to battle all sorts of odds to get there. Our lad liked it, but ran it past Aditya Chopra, with whom he is believed to have a three-film contract and some obligations. But there came the hitch – the film was to be directed by Nishikant Kamath, who made Mumbai Meri Jaan. Adi, in his infinite wisdom, suggested that Ranveer let this one go, since it was best that he worked with successful directors at this stage of his career and not one whose film rang no bells at the BO. If you remember, Yash Raj Films made Chak De! India directed by Shimit Amin and starring Shahrukh Khan, which was a phenomenal success – the title track is played for any Indian success, be it Prime Minister Manmohan Singh winning a confidence vote or India winning the cricket World Cup. For now, it will not play for Ranveer though, since he has already refused the project on his mentor's say so.
ALSO READ: Who is Bollywood's biggest attention seeker?