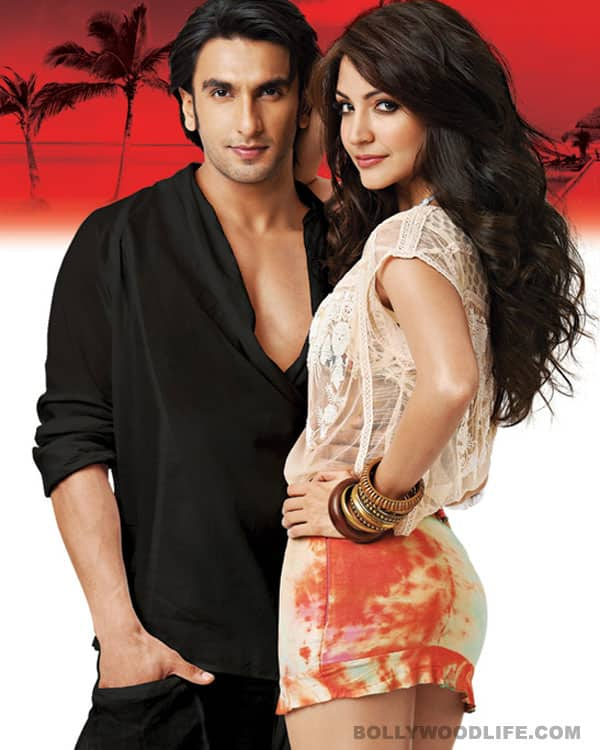 Every time a rumour linking the handsome hunk with a Bollywood babe catches the wind, almost immediately the Band Bajaa Baaraat couple makes a public appearance together
After our confidante – who hits the roads post sunset – caught Ranveer Singh and Anushka Sharma cosying up to each other at a coffee shop, reports have come in saying that the actor couple was spotted walking hand-in-hand into a local club. Apparently the Ladies Versus Ricky Bahl twosome looked like they were more than 'just good friends' during the most recent outing. They were seen together at the same club where Ranveer was reportedly getting friendly with sensuous Sameera Reddy in the swimming pool.
Last time, a few weeks after the story of romance brewing between Ranveer and Sonakshi Sinha on the sets of Vikramaditya Motwane's Lootera gained momentum, the Band Baaja Baaraat couple was seen keeping each other's company at a local cinema hall. So we are forced to ask the same question the pyjama-clad Saif Ali Khan poetically posed to a heavily pregnant Preity Zinta in the middle of night in Salaam Namaste, 'What's going on?'.
We think it's great that two young people hang out and indulge in some fun. But when Ranveer's link-up rumours are followed by public sightings with 'good friend' Anushka, it makes us wonder if that's their way to refute the gossip and casually reinstate their rock steady relationship. We are not saying it's necessarily a romantic one, but then wethinks just 'good friends' don't hang out together so much either, do they!