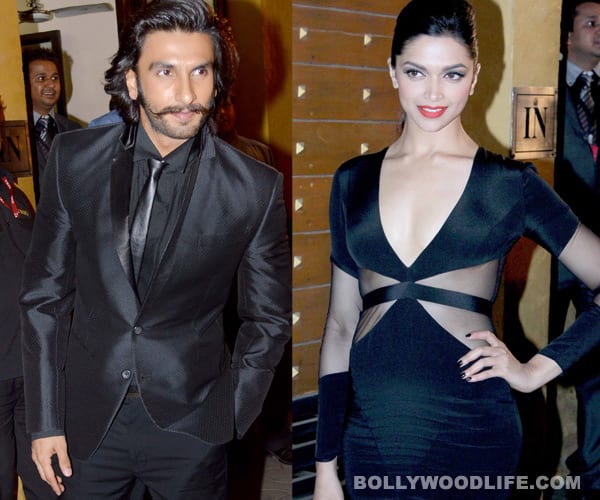 Days after our secret birdies spotted the two good looking actors in Mumbai's plush coffee house in the dead of the night, Ranveer and Deepika have a secret rendezvous in Dubai, away from our prying eyes
This news should not come as a surprise to our regular readers. We have already told you how we got a whiff of the newly brewed romance between Ranveer Singh and Deepika Padukone after the duo spent a cosy night over a cup of coffee recently. The two are working together in Sanjay Leela Bhansali's next titled Ram Leela. The proximity between the two has become the talk of many discussions in B-town, especially after the heartbroken Dippy (thanks to Ranbir Kapoor and Siddharth Mallya, in that order) sought support in the dishy dude Ranveer, who too was nursing the wounds of his heart post his break up with Anushka Sharma.
And now our khufiya khabroo tells us that while Deepika was shooting for Race 2 in Dubai, the leggy lass had a very special visitor from India. Ranveer actually flew to Dubai, secretly, for a rendezvous with his pretty co-star. The two were even spotted together at the hip nightclub Movida in the Arabic land! So don't be surprised if the two will first start sporting and then hiding those sparkling rings the next time you see them. Or should Ranveer and Dippy stick to the famous adage – whatever happens in the distant land should stay there!