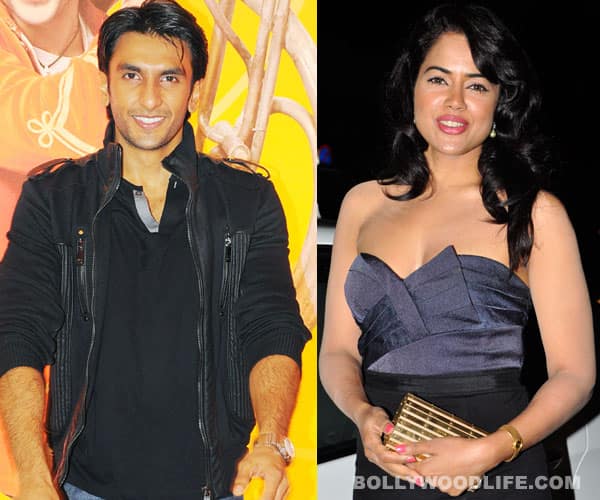 The two actors with great bodies develop a special connect while perfecting their swimming strokes
As the mercury soars to a scorching 40 degrees Celsius in Mumbai, B-town hotties are taking the plunge in their favourite swimming pools. Ranveer Singh and Sameera Reddy are two actors who share the same pool every day. We hear that the two fitness freaks have been spotted enjoying their swimming sessions at a Bandra club for some time now. In fact, the two have become water buddies!
Apparently Ranveer bumped into Sameera not too long ago by the poolside of a famous fitness club in suburban Mumbai. And after a few days of regularly swimming together, the two stars were seen working out together in the gym as well. A little birdie tells us that Sameera shares workout tips with Ranveer. The two stars also inspire each other to stay in great shape. The Band Baaja Baaraat actor decided to have a swimming race with the feisty Sameera recently. And much to his surprise, Ranveer discovered that Sameera is an equally good swimmer, as both finished the race at the same time.
"I bumped into Ranveer at the club I frequent. Since then, it has become a routine. We work out around the same time. He is in great shape. Idraw a lot inspiration from him," said Sameera in an interview to a daily.
We are pleased to know about the special aqueous bond being forged between Ranveer and Sameera. Their journey from the pool to the gym is certainly noteworthy. But this news, wethinks must be making a certain Sonakshi Sinha or a lady called Anushka Sharma highly insecure. We are sure Ranveer knows what we are talking about! Right, Mr Singh?