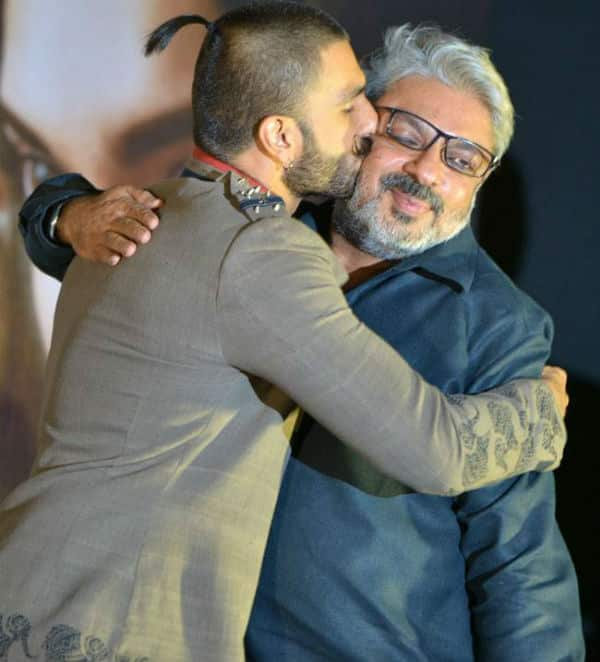 While the rumours of professional differences between Sanjay Leela Bhansali and Ranveer Singh (who is set to play Alauddin Khilji in Padmavati) abound, personally, all is well between them. It's great that they can keep work issues aside and not let it colour their fondness for each other. SLB and Ranveer have shared a great equation since working together on Goliyon Ki Raasleela: RamLeela, and followed it up with another blockbuster Bajirao Mastani. Now, they are reuniting for the third time. Now that Ranveer has signed the film, the two celebrated with some home-cooked Sindhi food from the actor's house. Sanjay cheated on his diet for Ranveer. The actor, despite his busy schedule, was also part of all the festivities at Bhansali's house for the Ganesh Chaturthi celebrations. Also read: Ranveer Singh is pissing off Sanjay Leela Bhansali; Padmavati to be their last film together?
Says a source, "Since the two share such a great equation off-screen, they can't wait to start work on the movie and given their camaraderie and chemistry, translate it into cinematic magic. Ranveer is excited about the role and is prepping for it in full swing."
Well, so be it then! But one cannot forget the fact that recently there were even reports on how Bhansali is tired of dealing with Ranveer's never-ending demands and that Padmavati is going to be their last film together. Add to that, some also assumed if Deepika Padukone is the only one who's playing a peacemaker between the two. Although everything mentioned above is just a source quoted reality but then, if at all everything is really cool between Ranveer and Bhansali, then how about starting the impending shoot of Padmavati?
Hardik Patel is currently arguing with Bhansali to present a narration of the film before starting to shoot for they believe the acclaimed director is going to disrespect Rani Padmavati. They have even asked Sanjay Leela Bhansali to tell them the story or they ban the film from shooting in Gujarat and Rajasthan, which is Padmavati's actual origin.
Nevertheless, let's see what destiny holds for this film and it's actor-director jodi – Ranveer and Sanjay Leela Bhansali. Until then, stay tuned to BollywoodLife for more updates.