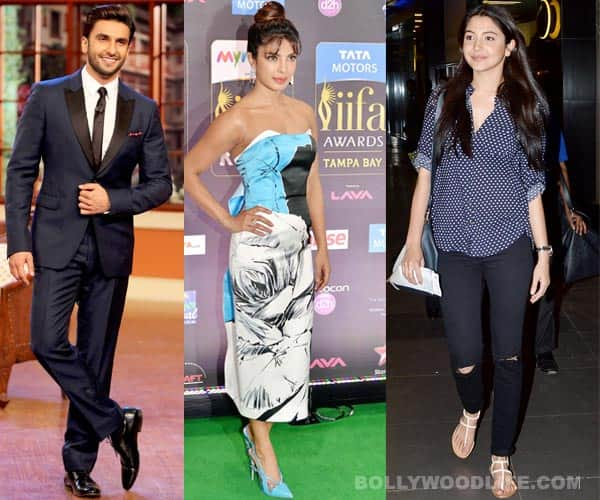 Ranveer Singh, Priyanka Chopra, Anushka Sharma and Farhan Akhtar are set to start shooting for Zoya Akhtar's next. But the actors will be see multi-tasking. Read on to know what we mean…
The cast and crew of Dil Dhadakne Do have set sail to shoot the film all over Spain for the coming six months. This cruise has been talked about in the Bolly town for quite a while now. On board the ship which is intended to reach Barcelona are actors Ranveer Singh, Anil Kapoor, Farhan Akhtar, Priyanka Chopra and Shefali Shah. Anushka Sharma is scheduled to join the cast in Barcelona.
Ritesh Sidhwani who was excited to have taken the maiden shot for the film said, "For the next six weeks we will be sailing through Spain, Italy, France and Tunisia and filming along the way. Then we spend three weeks shooting in Turkey before returning to Mumbai."
As the team would be touring some of the most picturesque locations in the world like Spain, Rome, Florence, Barcelona and Naples the makers of the film have decided to assign a task to each of the actors! Along with shooting for the film each actor will be designated as the official photographer of the week and they will be required to capture all that happens around them and the scenic beauty of the locations as well.
We applaud the innovative idea of using the actors' skills to keep away from the drudgery of appointing shutterbugs to capture the making of the film. The collective photography will be updated will be updated on a digital platform in the form of a travelogue. Ritesh pointed out that, "They will be taking pictures of the six ports along the way. Their visual perspectives, along with their thoughts, will be a break from the usual boring routine of still photography and make the process of filming interactive and fun for everyone including their fans."
We certainly agree with Ritesh's idea and look forward to sharing the experience of the actors filming Dil Dhadakne Do.