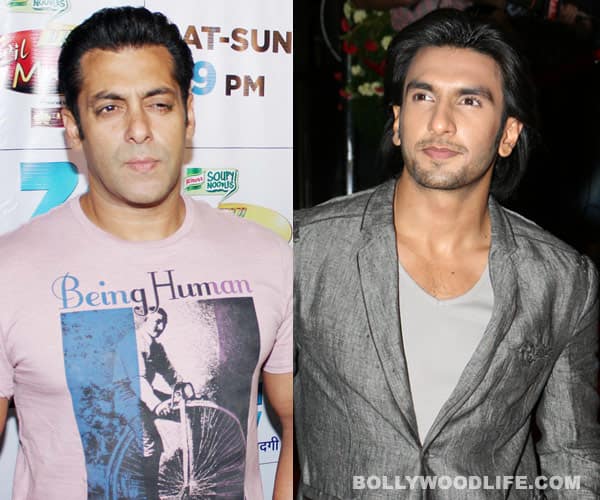 Apparently the Lootera lad publically criticised the superstar's latest blockbuster…or did he?
While we were busy going through the routine of a normal day at work, we heard that newbie Ranveer Singh had dared to lock horns with B-town's man who gets angry at the drop of a fancy hat, Salman Khan. Story is that the Band Baaja Baaraat boy tweeted that Ek Tha Tiger was an absolute bore, but he liked the last 15 minutes of the spy flick. Quite courageous to say so publically, na!
Soon the news caught the wind and turned into breaking news, and conclusions were being leaped to that Ranveer would take over Vivek Oberoi's position as Salman's most disliked person in B-World.
But before we started worrying for Ranveer about the adverse after effects of his strong opinion, the Lootera lad's spokesperson called us to reveal the truth. She said: "The information on a tweet being attributed to Ranveer Singh in some sections of the media about his comments on Ek Tha Tiger is completely incorrect and baseless. The tweet being referred to is of an impersonator and not of Ranveer."
She also added that the young star is indeed on Twitter and his handle is @RanveerOfficial, but he has never tweeted till date. So clearly Ranveer's not the one who dared to pick a fight with the fiery Tiger Khan. But we'd like to know one more thing – what does Ranveer really think of ETT? Ahem Ahem!