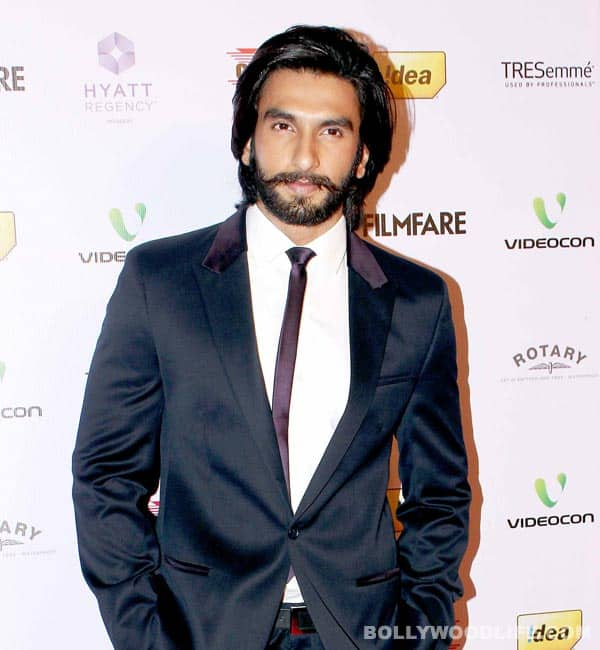 The Gunday actor was left limping after performing on few high-octane stunt scenes. This comes so soon after his back injury on the Lootera sets – what's going on?
Actors being injured on the sets have become a norm in Bollywood and stars generally grit their thespian teeth and continue working despite the ooh-aah-ouch scenario. Ranveer Singh experienced this recently while shooting action scenes with his Gunday co-star Arjun Kapoor in Ali Abbas Zafar's new action flick in Kolkata.
The Ram Leela actor's enthusiasm encountered a hiccup – albeit a minor one – when a small piece of glass hurt his left foot. Hmm… looks like Ranveer has become quite a pro at the harm game, no? If you remember, Singh hurt himself fairly seriously while shooting for Lootera last year; he was out of action for a while with a back injury. And even though the restless actor is now patched up, stable and raring to go, we hope he is careful in the future. Right, Ranveer?