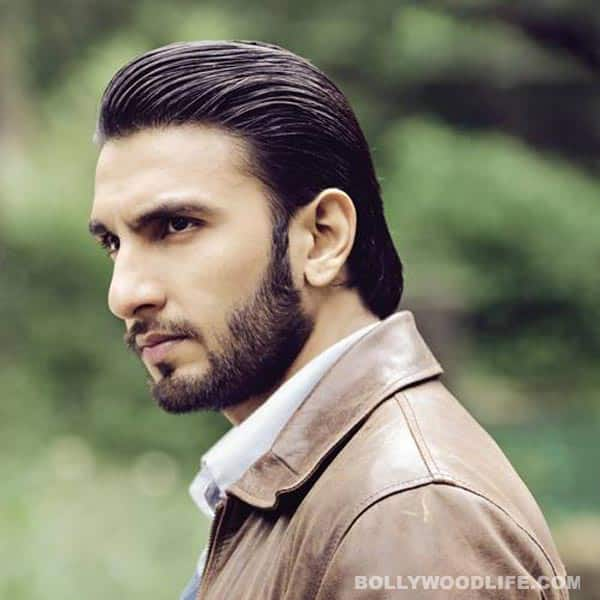 The Lootera star talks about method acting, his pairing with Sonakshi Sinha and flirting with life in general
Ranveer Singh is like a dynamo. His energy levels almost always seem to be up – be it at a party, a press conference, an interview or on the sets. And in this interview too, Ranveer came in sporting his Ram Leela look, his persona Tesla coil like, brimming with energy! And as he impressed and chatted up with most of the female reporters around, he did manage to break a few myths over the course of the conversation about how he is a natural flirt and why he isn't bothered being called one. He also went ahead to tell us the potential he sees in himself and the myth that he and Sonakshi Sinha are couple! So read this exciting interview with the star to know just what can you look forward to from his upcoming film!
Your birthday almost coincides with Lootera's release. Any plans?
I really hope that it's a happy birthday because Lootera releases on July 5, one day prior to my birthday. So if it has to be any sort of a 'happy' birthday for me this year, Lootera has to do the trick from the first day! (laughs)
The response to the promos and trailers has been positive. Did you anticipate this, with it being a period film and all?
When I had the trailer with me on my laptop, I showed it to people in the industry and they all had a positive response to it. So we have been getting a good reaction even before the trailers were launched in public. But after it has come out, whatever feedback I'm getting through social media, I know that everyone is saying it is clutter breaking. The visuals, the look and the feel – everyone has loved it. And since the promo material is the biggest decider for an audience whether they are interested in going and watching the film or not, it's very interesting that our promo material has garnered this sort of appreciation. I think it all has to do with the beauty of the music and the visuals. I noticed that when you see the promos on TV, because this is a period film, it stands out from the rest of the stuff. So yes, I'm very happy.
Sonakshi Sinha and your pairing looks great!
Oh, I am very happy that Vikram selected Sonakshi. He selected her because she fit the character. Nobody can pull off that charm and that old world character like she has. She looks like she belongs. Sure, she is a modern girl, but she can, with her looks and her mannerisms, transform and make you believe that she is from that era. I'm so happy that he selected her on the basis of that, but I lucked out because I share a great chemistry with her. I remember there were rumours of us seeing each other flying about even before we started shooting for Lootera. We did one live performance and we had shot for one magazine cover, and all these rumours started since that day. I remember meeting her on the first day for the look test of the movie, and she was already there and I came later. So, as I entered, the whole room was full of people, and as soon as she saw me she was like, 'Hey, Boyfriend!' (Laughs) Credit to her coolness for breaking the ice between us. She is very easy to work with because she approaches work with absolute effortlessness. Vikram and I get stressed, but she has this tempering, calming influence on the sets. And I kind of learn from her to be easy. I remember me and Vikram scratching our heads thinking how to do and what to do, spending nights going over what was written, dialogues, etc. And Sonakshi would come next day all casual, asking what she has to do, get her directions and then she would just deliver! And here I and Vikram are scratching our heads thinking whether she has any attachment with the character or what? But that's the kind of actor she is. She understands that films are about capturing life's moments. And life's moments are not planned and not rehearsed and they are completely spontaneous and organic!
People have a notion that you are flirty!
What can I say about it? Well, I am very generous with my compliments, and I tend to see the beauty in everyone. (Laughs) And I don't hold back in expressing my feelings and I think that's why, somewhere or the other, these traits of mine add up to me being tagged as a flirt, which is fine. It's not my own doing and I'm not trying to perpetrate it It's not that I have a problem being tagged as a flirt. But I have a problem with tags in general. This Casanova tag, or flirt – I have a problem with it. Because when you tag someone, you are defining then and limiting them. Whoever you are assigning a tag to, each person is complex and infinite. So if you tag them, it's like putting them in a box. And I don't subscribe to it.
We heard you got up to some serious method acting in Lootera?
Well, there is this scene where I get shot at. I have never experienced that level of physical pain. How do you know how to act like you have been shot when you never have been shot? So, I thought, because I didn't know any other way, that it would be a good idea to inflict real pain on myself, which wouldn't be to the extent of an actual bullet, but it would hurt a lot! (laughs) And I used my acting ability to amplify that. So I used to prick myself with a pin and I would go numb. But right before the shot, I would slap that part, so all that pain that would reverberate through my body, and that 'being-shot' body language would come about. A lot of my peers made fun of me, especially Arjun and Priyanka. They really ridiculed me and took my case over and over again. But I collaborated with Vikramaditya on this. And we went over it over and over again and felt it was the right idea. I just hope it works.
How was it working with Anurag Kashyap and Ekta Kapoor?
When I joined Lootera, Ekta was not a part of it. She came in later. Anurag has written the dialogues, and that really is the extent of his involvement. When we started I agreed to it based on the bound script; cover to cover. And whatever we had on paper, we really executed that. So my whole focus and my whole creative interaction was with Vikramaditya (Motwane) – the person because of whom I tried anything. He was the first thing that drew me into it. I loved his first film (Udaan) and that's what made me collaborate. He is a very special director, and I think people will understand this after seeing Lootera. In the years to come, he is going to be recognised as a better director. One of the greats!
You've gone for a radically clean look in the film.
Vikram was very clear about what he wanted. There is a very charming quality to my character. He looks like a good guy and that is one of the driving forces of the narrative. That he is someone who looks like someone you can trust easily. So I completely went with his vision. I had no input of my own, and I have received great number of compliments on my clean shaven look. I placed my bets on the right creative mind!
You feel your movie choices have been wise until now?
I think I made a strong start. I knew that was important because I wouldn't get many more chances because I am not from the industry. I knew that I had to make an impression at the outset. It was a do or die situation for me. I think a lot of good work is coming my way based on the potential people saw in me in my first film. If you ask me where do I think I am right now? I would say I haven't even scratched the surface. I think it's not even one percent. But it's about delivering every time. It's about being consistent and consistently taking steps forward and showing versatility and variety in what you're able to do. I think only that guy will last who has the qualities of an all-rounder and can deliver a good performance. I think gone are the days of surviving on your persona. I think versatility and acting is what really contributes to longevity in an acting career in this modern climate of Indian cinema!