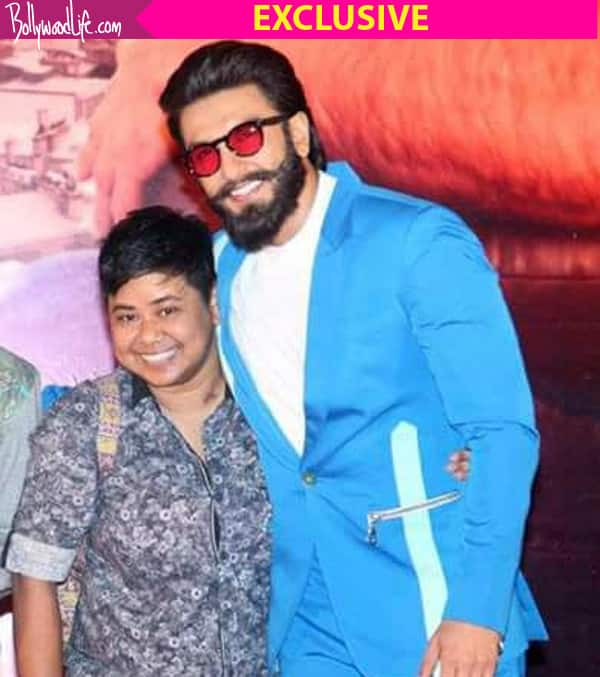 How many straight men in India today can rock a nose ring or own an anarkali silhouette with effortless elan? In a scenario where the colour pink still has negative queer connotation and sartorial androgyny is equated with inappropriate dressing, it's heartwarming to come across role models like Ranveer Singh, who manage to ignite a style revolution among individuals itching to break the cocoon of cliched, so-called gender-appropriate dress codes.
In Diti's words…
"When I woke up in the morning, I expected it to be like another regular work day. But fate had something else in store for that day. I got a call saying I had the opportunity to meet Ranveer Singh as part of a star-fan meet-and-greet that I had filled out online. At first, I thought it was a prank but when they informed me of the time and venue, I realised that probably it is going to be a dream come true after all.
Why I love Ranveer
People who know me believe that I am one of Ranveer Singh's crazy fans. I would like to believe that I am not. I am a non-binary transgender person who finds inspiration in him. While I liked him for his quirky sense of style and his flamboyance, what sealed my love for him was when earlier this year he was seen on the cover of L'Officiel sporting a septum ring. As time went by, he broke more gender norms with regards to dressing, when he wore skirts with jackets or anarkali kurtas. In a society like ours, where we think of gender only in terms of its binaries, it is very rare to find a mainstream Bollywood actor push the boundaries.
With a little help…
It was a dream to be able to meet the star. When the day finally came, I rummaged through my clothes trying to freeze on the best look for the occasion. I could barely curtail my excitement. My friend Arayan, who identifies as a female-to-male transgender person and another crazy fan, helped me pick the perfect look after trying on some 100 different outfits.
Wanna be like him
Finally, I was face to face with Ranveer and shared my story briefly. I expressed my love for him and told him that someday I would like to look like him and be able to carry myself as comfortably as he does in his own skin.
Unequal challenges
While he may be privileged in a way where his dress or gender performance does not question his masculinity, many like me do not enjoy the same. We have to constantly fight to dress up and be the way we want to. Hence, it is important that we have more people who challenge these binaries of gender.
My love for Ranveer does not mean that I will not be upset when he does sexist ads or films. I wish he would learn and be more responsible in the future. But he still remains inspirational to me."
Ranveer Singh in a Mario outfit

We all remember this Mario outfit by Ranveer Singh, don't we? The actor who was in his Bajirao Mastani mode those days, looked super cute in this Mario outfit. We may have laughed at other actors for trying to attempt such a costume but with Ranveer, the scenario is different. The actor is known for his quirky choice of outfits and the good thing is, he pulls them off really well. And to be honest, he looked as cute as Mario in it.

Image credit: Facebook

Ranveer Singh during Kill Dil promotions in 2013

Ranveer Singh wore this wolf print suit by Sanchita Ajjampur, in the year 2013. The actor who was busy promoting his movie Kill Dill those days opted for this heavily printed attire but did he rock it? Well yes sort of! We agree Ranveer has made more bizarre choices than this and nailed it every time. Same happened with this outfit as well.

Image credit: Instagram

Ranveer Singh at the launch of Malhari song from Bajirao Mastani

Just when we thought Ranveer Singh won't come up with anything more quirky than a Mario outfit, we spotted him in a skirt and a pathani. Yes you read it right! We did say skirt. The garment is always known to be a woman's outfit but Ranveer Singh took this risk and man! He did nail it. Who else can pull off a skirt and pathani as well as Ranveer?

Image credit: Twitter

Ranveer Singh while promoting Bajirao Mastani in Ahmedabad with bae Deepika Padukone

Another one by Ranveer Singh that bowled us over. The star was seen in a white striped blazer paired with a grey skirt. Well, not sure how many guys will follow this but girls can definitely take an idea from this outfit. His girlfriend Deepika Padukone who was accompanying the star this time round was colour co-ordinated with her beau and they sure looked like a match made in heaven.

Image credit: Facebook

Ranveer Singh at the airport

Ranveer Singh definitely turned heads at the Mumbai airport for more reasons than one. Seen traveling in a loose pink tee, a bright multi coloured jacket and trousers with white sneakers, you could not look away from the star. The actor who was on a promotional spree those days definitely made our eyes pop out with such an out of the box fashion statement. While we could have judge some other star for trying to opt something like this but with Ranveer, well we're little biased. His choices have often impressed us rather than making us frown.

Image credit: Facebook

Ranveer Singh during Bajirao Mastani promotions

Ranveer Singh was busy with his Bajirao Mastani promotions those days. During one such event, Ranveer decided to opt for another Anju Modi outfit. His marsala jacket was paired with a flared skirt and the same gladiator sandals. Quirky and impressive at the same time. We know the reason why fashion police never arrests this actor for such bold fashion outings. He pulls them off really well and that's not everyone's cup of tea.

Image credit: Twitter

Ranveer Singh at the GQ Best Dressed awards 2015

This was probably the toughest choice opted by Ranveer Singh so far at any red carpet event. The occasion was to celebrate Best Dressed Men of the year 2015 and Ranveer landed in what we could be termed as hilarious. He wore cute-printed PJs, T-shirt that reads 'No fucks to give' and Sylvester slippers, with a house coat and hat. Yes! That was his best dressed look for the night and we are lauding-gaping-processing Ranveer Singh like that. Defying all rules Ranveer with his gutsy outing, he stayed away from the stereotypical shirts, trousers, blazers or tuxedos for that matter and showed up wearing home slippers with that look. This man had surpassed all his OTT levels for GQ Best Dressed Awards' Night!

Image credit: Twitter

Ranveer Singh during a special brunch organized for Dil Dhadakne Do promotions

Ranveer Singh grabbed eyeballs at a special Sunday brunch hosted for promoting Dil Dhadakne Do. He flaunted a light blue floral jacket, a classic apparel for the hot and sultry May summer. Though the outfit is much subtle than what the star had worn earlier, we really doubt which actor will be able to carry this colour so well if not RS?

Image credit: Facebook

Ranveer Singh during Piku success party

Ranveer Singh wore this printed shirt and pants at the success party of his girlfriend Deepika Padukone's movie Piku. The actor paired it up with Kolhapuri chappals. Who does that? Well only Ranveer Singh, right? The star can simply stun us with his bold fashion choices and we don't mind that as long as he doesn't goof up with any of them.

Image credit: Facebook

Befikre Ranveer Singh while promoting his movie with Vaani Kapoor

The actor was recently spotted with his Befikre co-star Vaani Kapoor at Delhi University. Ranveer known for his quirky avatar, turned up in something which didn't shock us. Floral t shirt, jackets and pants, Ranveer took floral attires to altogether different level. This is the same pair of pants which he earlier wore during one of his airport appearances. We never knew Ranveer Singh repeated his outfits!

Image credit: Yogen Shah