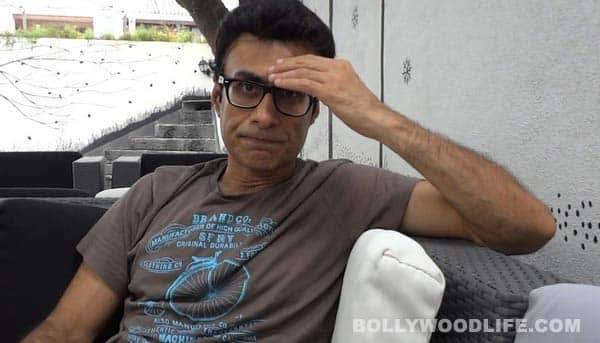 Excerpts from an interview with actor Arif Zakaria where he talks about his forthcoming films Krrish 3, Lootera, Shootout at Wadala, and trying his luck in Hollywood
How was it working with Hrithik Roshan in Krrish 3 and Ranveer Singh in Lootera?
I'm playing a small part in Krrish 3 about a guy who gets caught up in the happenings in the film. There are a lot of special effects associated with my character. I've shot one bit and will be shooting the other bit in October. Hrithik has always been fabulous.
I have an interesting part in Lootera – I play Ranveer Singh's mentor. We shot for the film in Kolkata in March, and I thought Ranveer was very confident for an actor who has done only a couple of films. In fact, he was shockingly confident. He has experimented with this film and I hope it works. His mannerism and body language – which again come from director Vikramaditya Motwane's sensibility to create the character – was small and subtle and listening more than enacting it out. It's a good zone that he has gone in to with that. I hope it works…. I haven't shot with Sonakshi Sinha though.
What is your role in Shootout at Wadala?
I play a fearless, self-righteous newspaper editor who publishes stories of the underworld. He is a very important catalyst in the gang warfare that started in Mumbai, which is what the film talks about in the larger framework . It was based on a real-life character of the 1970s who ran an Urdu newspaper. Just shot for the film two weeks ago.
Any more projects in Bollywood?
I've done a small, interesting project in Hindi called Blue Mountain by Bengali director and ad man Sumanto Chattopadhyay. The film is about a small boy in Shimla who loses a reality show contest and how characters around him help him get over that.
Are you open to working in different languages?
I don't speak anything except English and Hindi, and a little bit of Marathi. I don't know how easy it would be for me to cope with another language.
Are you trying your luck in Hollywood?
How do you try? Only if you have a project that takes you there and is reasonably appreciated there, do you make inroads there. But I haven't had a big international release or exposure. You don't agents like that – you need to stay there. I'm not in a position to move bag and baggage to LA. I am happy doing work here. There's so much happening in Bollywood. It's always good to be involved here.
Would you like to direct or write?
I write a blog for a newspaper. I used to write a column for a national newspaper. I also wrote in my college journal. So I have a flair for writing…who knows, writing, producing or directing…some good subject, somewhere.
PREVIOUS: Arif Zakaria on his directors, new Bollywood actors, and Shahrukh Khan