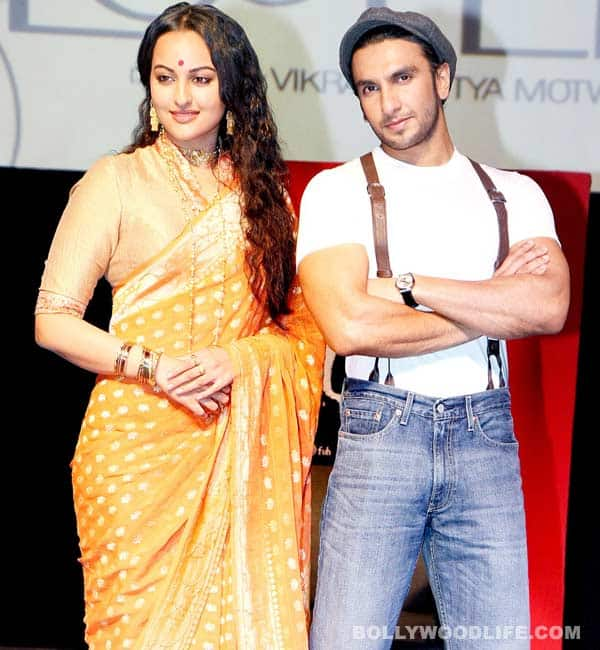 While B-town's fitness freaks have come down heavily on Sonakshi Sinha for her profound roundedness time and again, Sona's Lootera co-actor Ranveer Singh thinks that she's got a perfect body
Ever since Sonakshi Sinha made her debut in Salman Khan starrer Dabangg, people have been talking more about her voluptuous figure than her acting skills. Some even went on to label the 24-year-old actor as fat and too-mature-looking for her age. Apparently the young crop of heartthrobs too refused to be paired up with Sona. But Ranveer Singh seems to have a different take on Sonakshi's much talked about generous figure.
Ranveer will be seen opposite Sonakshi in Vikramaditya Motwane's next Lootera and he believes that his co-star is absolutely perfect. "Sonakshi has a real woman's body. I think she's gorgeous. Those who have worked with her know that she's very fit. You can make that out from her dancing and action sequences. Moreover, I think that her attitude towards her detractors is a cool one. I don't like it when people try and take away from such a fantastic talent on the basis of something as superficial as her weight," said Ranveer in an interview.
We think Ranveer has a point. But it would not harm if he inspires his close-friend Sona to shed a few more pounds and tone up a little more. After all, Ranveer's rock-hard six packs won't go well with Sonakshi's jiggling tummy, if they were to perform an item number or two in Lootera, right? And hey, Ranveer never appreciated his closest friend Anushka Sharma so loudly for her impossible to achieve pencil thin figure, but defended Sona for her circularity. To each his own! Right, Ranveer?