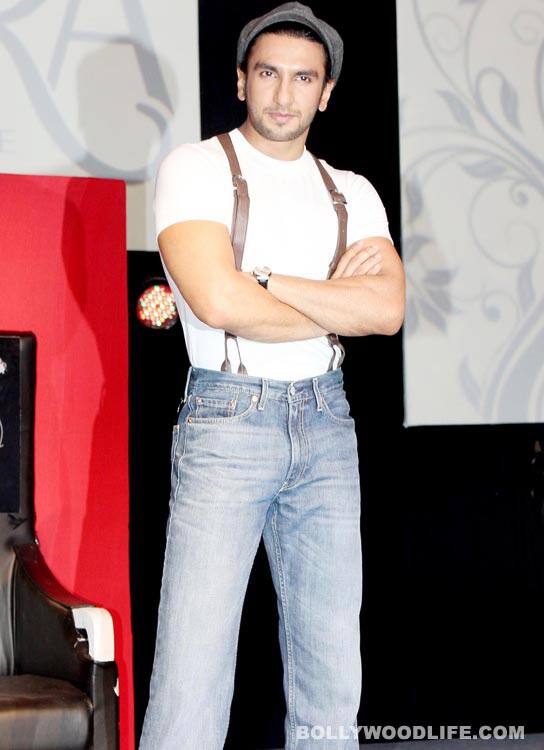 The founders of the newly launched production house, Phantom Films are so happy with the Ladies vs Ricky Bahl actor that they want him in the Hindi remake of Telugu blockbuster
Two-film-old Ranveer Singh's charms are not only working onscreen but off screen too. The spirited actor is currently shooting with Sonakshi Sinha in the old alleys of Kolkata for Lootera, to be directed by Vikramaditya Motwane and produced by Phantom Films' (a production house started by Anurag Kashyap, Madhu Mathena, Vikas Bahl, Vikram Malhotra and Motwane). But back in Mumbai the other men of this banner are conjuring up plans of a second film with the Band Baaja Baaraat debutant. It is supposed to be the Hindi remake of Telugu blockbuster Magadheera. We were hoping that at least avant-garde filmmakers like Anurag and Vikramaditya wouldn't fall for the trend of remaking south blockbusters, but we guess no one can resist the appeal of a guaranteed hit. Now we don't know if Ranveer inspired them to remake the blockbuster or they have been planning to cast him from before, nonetheless, it looks like the Phantom guys have set their heart on the Lootera hero as the lead in the remake.
According to our source they feel Ranveer's passion, enthusiasm and willingness to blaze the trail makes him the best choice for their version of the historical love story. All these are initial talks though. The Hindi script is still being written and is expected to be a modern adaptation of the reincarnation drama that is set mostly in the 1600s in the original, and also the director is far from decided. Whatever is the status, we have one question for all the parties involved that how different the Magadheera remake will be from Lootera, which is also a period love story at the end of the day?
Also read: Ranveer Singh more professional than Salman Khan!