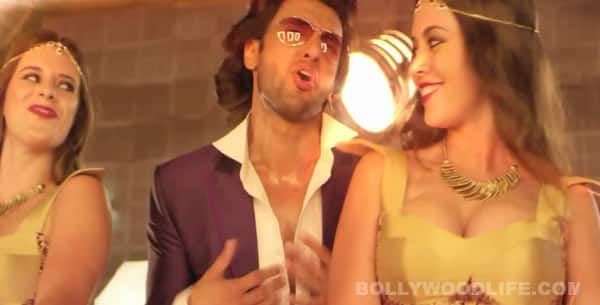 That the Singh lad is the new face for Durex is known to all by now. And he has surely had a lot of fun while shooting the ad. Keep reading and watching
Ranveer Singh's Do the Rex dance for Durex is simply mind-blowing. The Goliyon Ki Raasleela Ram-Leela actor's condom ad is anything but vulgar. It's not something that'd make you switch the channel in case your parents are sitting with you while watching TV. It's a fun dance that the young bloke has done to convey the brand's message that great sex moves you. And boy, his moves are simply enticing! While we totally loved the commercial, what went into the making of the do the Rex dance is fun to watch too.
Ranveer says, "Durex is the celebration of great sex. If you've had great sex and you want to celebrate it, you wanna thank the universe, you wanna express your gratitude to the universe for this divine experience of great sex that has moved you so deeply, then do the signature move that we all like to call the rex." Ranveer adds that his experience while working with Karan Kapadia (director) and Durex as a company was amazing. And don't miss how he says the word 'amazing!'
Well, watch the fun video of behind the scenes of Ranveer Singh's condom ad and tell us how you like it. And Ranveer's fans, don't forget to do the rex to express your joy after great (safe) sex. Wink, wink!