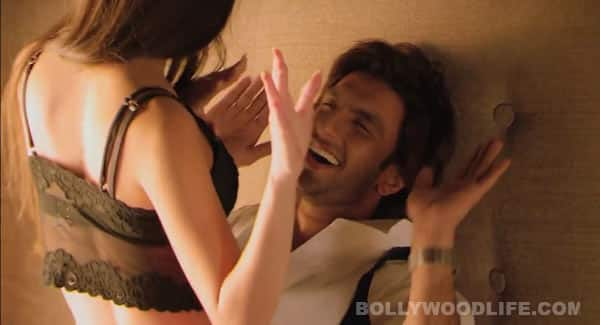 The Lootera actor's recent stint as the brand ambassador for a condom brand has got him more limelight
Ranveer Singh has become the new sex symbol in Bollywood. No, we ain't declaring that, but the Ladies Vs Ricky Bahl has managed to woo his audiences with his bold and bindaas avatar. Should a certain Ms Sunny Leone be worried. Yep! We asked BollywoodLifers, if they thought whether Ranveer Singh's condom commercial was hot or not? And a whole lot of them totally loved this rapper Casanova's uber cool avatar. Ranveer's confidence in becoming the face of a product less promoted by Bollywood A-listers has earned him a new 'HOT' tag. We conducted a poll and 65 percent (523) of fans who watched the sizzling commercial labelled the Gunday star hot, while a mere 35 percent (284) didn't like the actor's new avatar. We certainly agree with the majority here. Not only did RS break an unsaid code of Bollywood, but hopefully he will also set an example for the rest of the young stars to follow his suit.
Ranveer had said in an interview, "As an actor and as an individual, I have a propensity for pushing the envelope, breaking the mould and taking the road less traveled. Over the past three-and-a-half years that I've been a part of the Hindi film industry, I've declined several tempting endorsement offers. And now, finally, I'm doing the commercial for world's leading brand Durex. I will also create awareness around sexual well being and promote safe sex through this campaign."
Well, now that hottie Ranveer got his condom act right and the ultimate seductress Sunny Leone has done it too, we hope some other B-town star gets inspired to give a cool message in another hot video, hai na?
Here take a look at the Kill Dill actor's killer condom commercial…

ALSO READ: Sexy Sunny Leone strips for diamond trader's party in Pune – Watch video!