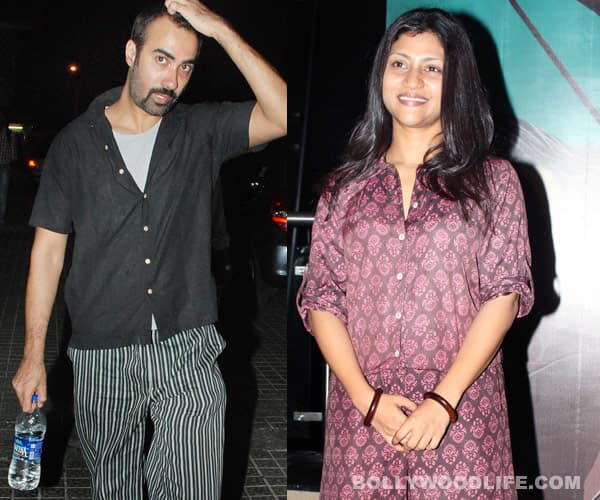 Buzz suggests that not everything is hunky-dory in the lives of the couple who tied the knot two years ago
Birdies present at the screening of the animation movie Arjun revealed that the two actors didn't attend the premiere as a couple. According to reports, Ranvir Shorey made a solo entry in the theatre minutes before the movie began. Konkana Sen Sharma followed after a while, but took a seat far away from hubby dearest. It wouldn't have been a big deal if that was all. But what happened next during the interval was what nudged the birdies to start chirping.
On a usual day, a couple who is sitting apart during the movie would exchange some pleasantries or at least the most minimal of nods of acknowledgement of each other's presence during the intermission. But here too, Ranvir and Konkana chose to ignore each other and look in different directions, we hear. Ahem ahem.
On being probed, while Koko chose to remain mum, Ranvir replied, "We are a couple, not conjoined twins. We cannot possibly come and go everywhere together." Eh? But you are coming and going to the same place, right? So why not together? We couldn't help but wonder….
ALSO READ: