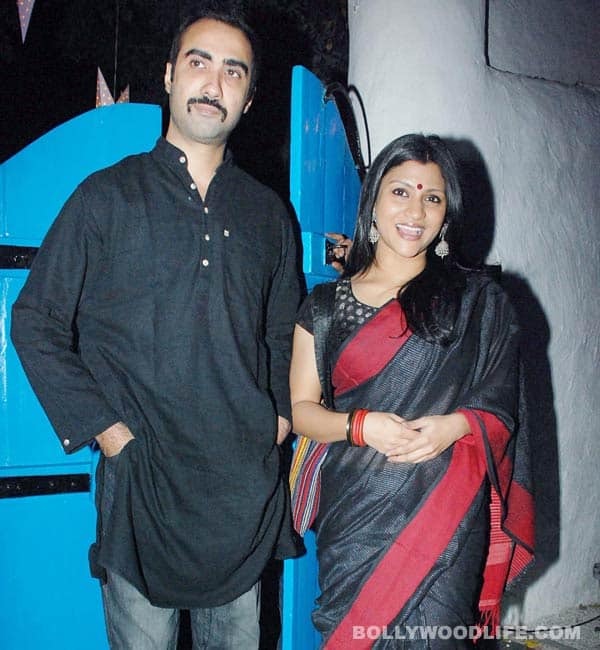 Trouble in the paradise that once was Ranvir Shorey-Konkona Sen Sharma's marriage could result in a permanent split. But is that what they want?
In May Ranvir Shorey and Konkona Sen Sharma were seen at a film premier looking visibly distressed and miffed with each other. They even sat separately during the screening of the film and chose to ignore media queries about their marriage. Ranvir even snapped at the press saying that they were not conjoined twins!
We heard that Konkona did try to work out the differences between her and Ranvir – however, now we are told that she has given up, since Ranvir is apparently no easy chap to live with! They've also demarcated places in the new home they purchased not so long ago, sort of like a filmi situation from a Bollywood potboiler.
We hoped that was a silly lovers' tiff that would resolve itself, but that seems unlikely now. At events and social dos, the couple attends and leaves separately, and just last night Ranvir was seen cozying up to some leggy lasses at a book launch. And in a sad but twisted tale of irony, the book was on troubled marriages! We hope Ranvir read the book and did some serious inward thinking, since it seems Konkona has already tried to mend bridges between herself and her husband. And there is a small child involved too. So now you work on it, Ranvir!