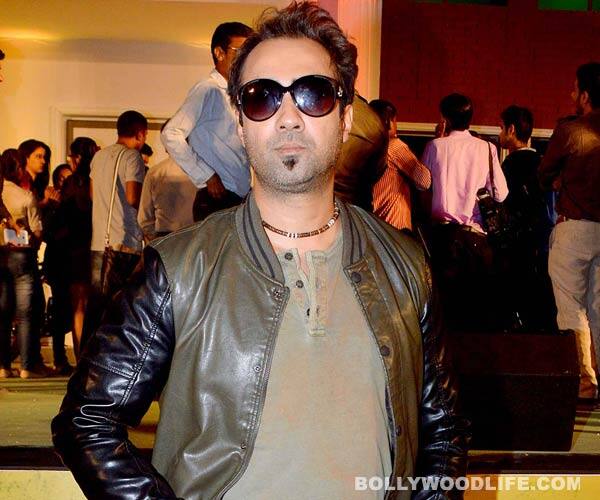 He has a comic streak that can take you by surprise. He can be both sneaky and sweet – and that's just the icing on the cake…
Ranvir Shorey has mustered up enough courage to take part in the adventure reality show Fear Factor Khatron Ke Khiladi Season 5. While he puts a front of being daring and macho, you can't miss the sense of fear he carries. After giving a gazillion interviews, the actor still put on a smiling face and spoke about his fears, what he plans to do on the show, the stunts in his movies and more…
Why did you take up Fear Factor Khatron Ke Khiladi 5?
When I turned 40, I decided to have an adventure holiday. When they approached me for this show, I heard Rohit Shetty was hosting this season and I was immediately game, because I wanted to work with him. I wanted to be involved in some action and stunt project. Ideally, I would like that in films, but this is a first step towards that.
So have you done any stunts in any of your films so far?
Sure, I have done a few. In Mithya I had to fall from the fourth floor – although there was a cable attached to me, it's still risky.
Tell us about a stunt that you will never forget….
When we were doing the Great Indian Comedy show, we did this series called Bikram and Behaal, which is the spoof on Vikram and Betaal. I played the character of Behaal, so they'd hang me on a tree with long hair and full body makeup – it was truly hard to hang that way for 10-15 minutes at one go. Once the crew played a prank on me – they finished the shoot, switched off the lights and left for a lunch break without bringing me down. I was hanging there for almost 20 minutes abusing them, till they finally came and rescued me. So that was hard.
If you were given the opportunity to back out of doing one stunt, what would that be?
I can't really say that now. It depends on what happens there. I can't commit anything like that now.
How are you preparing yourself to be a part of this show?
I pray every day now. I have never prayed for anything before, but ever since I got on this show, I pray every day.
How will you keep yourself motivated?
Keep thinking about the cheque!
How many zeros on your cheque?
Not many, I assure you!
They've brought you in for the comic effect, right?
I hope so. Wherever I go, comedy is sure to follow.
You think that's going to be your plus point on this show?
Well, I imagine if they've hired me, they must have thought it through. They definitely wouldn't hire me if they wanted someone with a straight face and a no nonsense kinda participant.
They say that reality shows are scripted. What's your take on that?
What 'preplanned'? They are not even telling me the stunts. I ask them every day to let out something so that I can be mentally prepared, but nothing. We have to find out everything in Cape Town.