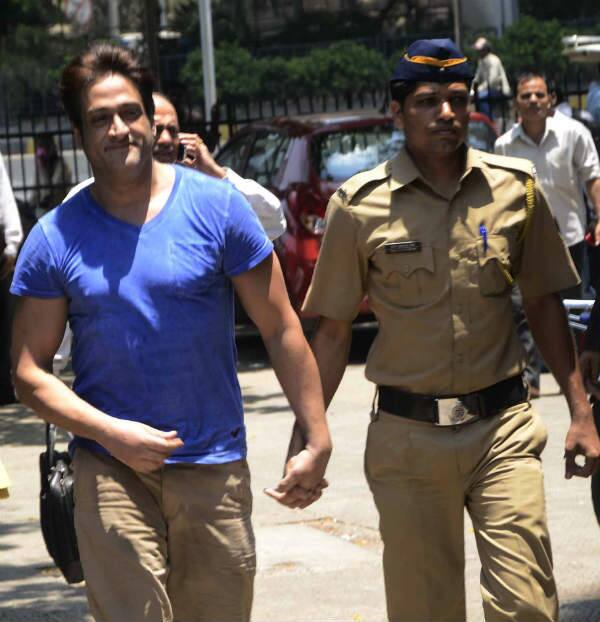 Amidst the storm of controversy is the Masoom actor who is being accused of rape by a wannabe Bollywood heroine
Inder Kumar is sailing in the same boat as Shiney Ahuja and Madhur Bhandarkar. The actor who has been accused of rape by a 23-year-old model will either come clean of this whole episode like Bhandarkar or might end up bidding adieu to his filmi career. The actor has become a known name today because of the recent episode, however he also was in limelight for other reasons. Sometime before the rape case he was addressed as Salman Khan's friend, before that he was one of the Bollywood's actor to have been to a rehab and prior to that he was the sweet lover boy who debuted with Masoom. Here's a look at Inder's past…
Bollywood innings: Kumar started off a a chocolate boy in Bollywood with films like Masoom and Ghoonghat, however he failed to become a superstar. Soon he shifted from playing a lead in Bollywood films to playing the second lead in movies like Kahi Pyaar Na Hojaye, Tumko Na Bhool Payenge and Salman's hit movie Wanted. He failed to join the A-listers but managed to get character roles.
Rehab and alcoholism: The actor's wife Pallavi Kumar Saraf in a recent interview confirmed that the actor whose career was on a down took to sharaab. She said in a recent interview trying to defend her husband, "Inder was an alcoholic at one point. Then with the help of Salman bhai, we took him off alcohol. And after our daughter was born, Inder changed for good." However she did confirm of the actor being drunk while he met the model/wannabe actor.
Salman Khan connection: Inder has been living on the sidelines of spotlight. He is best known as Sallu's friend in the media and industry today. Often Kumar finds a place is Bhaijaan's movies. The rape accused actor's wife too confirmed of his closeness with Sallu miyaan. She said, "Salman is God to my family. He has supported us all throughout in every manner, be it money, work and all other ways. He is God. I see him as my rakhi brother. Inder has never bragged about knowing Salman Khan or that I am in Salman's gang nor has he every said that he can get anyone to meet Salman and give work in his films." It's no surprise then majority of his films are with Salman as the lead. He has also worked with SK's younger brother Sohail Khan.