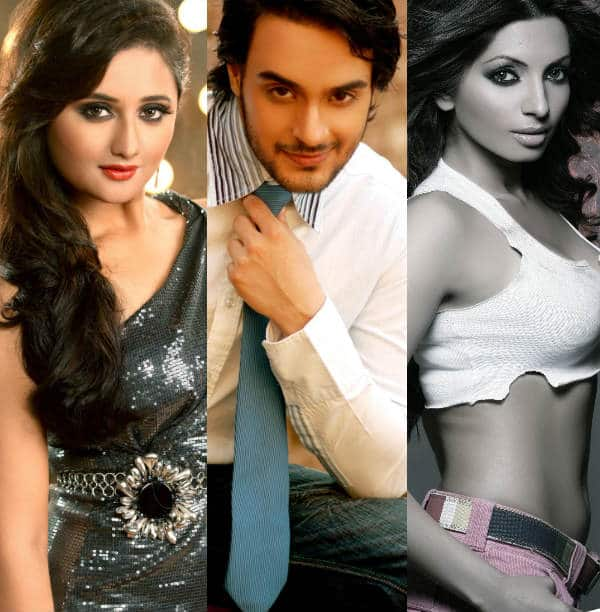 Telly actors talk about their mothers on mother's day, the gifts they gave and received and the food they love to eat specially cooked by her
Rashami Desai
My mother means the world to me. I want to tell my mother Rasila Desai "Thank You for everything". My mother makes awesome Gujrati food for special occasions and I love it. She is an inspiration. She has given me life that itself is a gift.
Avinash Wadhawan
This Mother's Day I just want to tell my mother Renu Wadhwa that I'm sorry for all my unreasonable outbursts and that at times, I take her for granted which I should not. My mom has always been a great cook but her Rajma-Chaawal is absolutely delicious. It is so tasty that I always tend to over-eat. What a mother does for her child can never be paid back either in the form of a gift or otherwise. But once during winters, when I was in school, I collected my pocket money and bought a woolen shawl for her which she adores and still uses till date. This Mother's Day, I want to gift her a very special greeting card in which I will mention all my feelings for her. Hope she likes it. The best gift all the mothers have given to their children is LIFE, LOVE and CARE.
Kunal Thakkur
I really love my mother Anita Thakkur. The one thing I would like to tell my mother is that she is a very generous person and I never heard her saying no for anything. I have never seen a person like her. My mother's hand cooked, butter chicken is my favourite dish. My mom always wanted me to win a particular Trophy in tennis and the day I won that trophy that was the biggest joy I gave my mom. On mother's day, I am giving her a holiday package to USA. The biggest gift my mom gave me is the freedom and always supported me in whatever I wanted to do.
Shama Sikander
My mother Gulshan is very attached to me. I would like to tell her that I am very lucky to get a mother like her as she is is like a friend. Sheer Kurma and Briyani is my favourite dish that my mother cooks for me. By being a responsible daughter was the best gift i gave my mother and she has been proud of me. My birth and my life is the best gift she has given to me.
Ankit Gera
I am planning to visit Delhi on this mother's day to surprise my mother, Anu Gera. Ramja Chawal is my favourite dish which my mom cooks for me. The best gift I gave to my mom was my first contract copy and she was really happy. I am planning to gift her a smart phone on this mother's day. She was the one who supported me to buy a flat in Mumbai as it was very difficult for me at that time and that was her best gift.
Shraddha Musale
Pudding and Diwali sweets are my favourite dishes which my mother Anita  makes for me. I haven't given my best gift to her yet. I don't know what I will be giving her this year. No gift or any material possession could match what she has done for us . I intend to go to Ahmedabad to surprise her.
Angad Hasija
I would like to thank my mother Babli for forcing me to come to Mumbai and today whatever I am is because of her. My favourite dish which my mom cooks for me is butter chicken. I gave a diamond ring to my mother from my first pay cheque and this year I am planing to give her nice white gown. The best gift she has given me is my life.
Vahbbiz Dorabajee Dsena
I have told my mother Firoza everything. There is not even a single day that I haven't spoken to my mom. I want to tell her I love her a lot. My mother completes my life and I want to thank her from the bottom of my heart. She makes excellent chicken biryani for me. She has given me life and her love as the best gifts.
Ssharad Malhotraa
My ideal way to celebrate would be buying lots of gifts for my mother Neera Malhotra. I have never told her I love you in person so may be that is something that's long overdue! Undoubtedly the best rajma chawal and paneer capsicum in this world is made by my mom. My very first show on national television and my first best actor award I had dedicated it to her. I honestly have not decided what I plan to gift her this time but I know that she has a fetish for watches so may be gift her the best times ahead! She brought me into this world – it is the best gift ever.