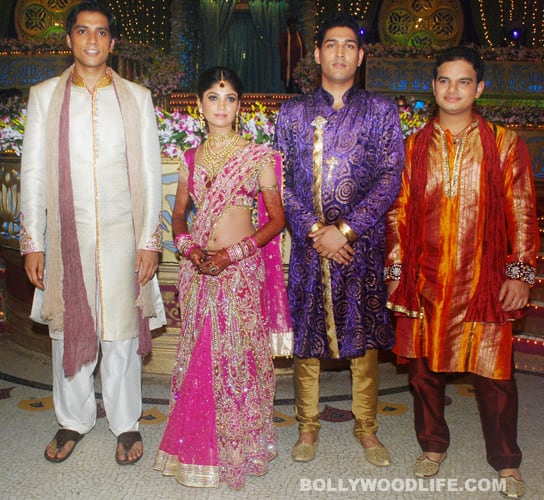 Ratan Rajpoot has whittled down her list of prospective grooms to three
After copious tears, yells and a host of celebrity guests, Ratan has chosen her final three prospective grooms. And they are (from left to right)…
Name: Abhinav Sharma
Age: 26 years
Occupation: Senior Developer at Adobe Systems (Delhi)
Bio: Abhinav hails from Rishikesh (Uttarakhand). He is a self proclaimed mamma's boy and seeks her approval for everything he does. His hobbies include playing cricket, listening to music and watching movies. He also has a keen interest in politics. He feels that his intelligence and sense of humour give him an edge over the other participants. According to him, marriage is the strongest and purest relationship in the world.
On Ratan: He saw her for the first time when she was the guest on a reality show and was taken aback by the glow on her face.
Name: Deepak Pandit
Age: 24 years
Occupation: Data analyst in Gurgaon
Bio: Deepak believes that he is at a perfect age to get married since he would be able to spend the best years of his life with his bride. He is extremely fond of sports, particularly football, and has also attended a national mountaineering camp. He loves dancing and proclaims to be a good cook. His mother is the biggest guiding force in his life.
On Ratan: Deepak admires her humility and the fact that she does not have any starry airs.
Name: Anupam Singh Khushwah
Age: 26 years
Occupation: International Business Manager in Krakow, Poland,
Bio: Anupam is originally from the town of Bhind in Madhya Pradesh. He has been working for the past seven years and is currently handling projects across 23 countries. He plays the tabla, takes part in plays and loves listening to music. He has a small close-knit family and shares a special bond with his mother.
On Ratan: He admires her beauty and respects her for all the hard work she has put in to achieve success.