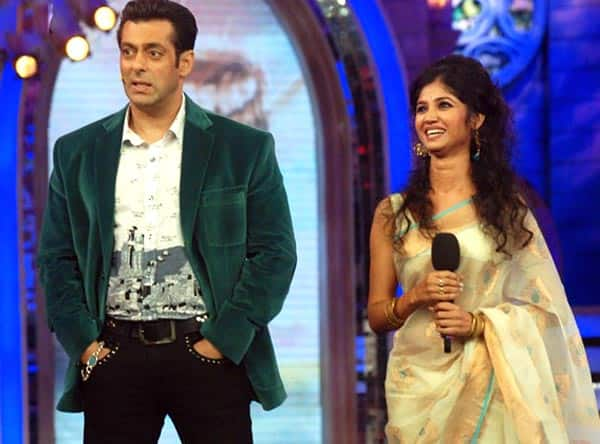 The girl who found a potential husband on a reality show talks about spending time with more strangers in the Bigg Boss 7 house…
After spending 28 days inside the Bigg Boss 7 house, Ratan Rajput is the fourth contestant to bid adieu to the show. She talks about her journey with the reality of sharing her life with the public…
What was it like to spend 28 days in a house with total strangers?
It was really very difficult. Frankly speaking, adjusting in the city of Mumbai with lakhs of people is a much easier task. But adjusting with weird people in the Bigg Boss house is a quite a task.
So are you saying that you regret entering the Bigg Boss house?
After I came out of the house, for one or two days I really had this regret of having participated in such a show. I thought that I am not made for Bigg Boss. I was unable to give that content to the show which the makers were looking for. That's a different thing altogether. But now I am happy that I was very transparent in a show like Bigg Boss, where people can go down to any level to win the trophy.
Now that you are out of the house, what's next for Ratan Rajput?
Before entering the Bigg Boss 7 house, I had some projects in hand. Now I will have a few meetings this week and it is only after those that I will know whether those projects are still mine or not. But you will see me on television only after this year is over. This year, I won't be doing anything.
We have heard that this is the third time that you were offered Bigg Boss…
Yes, it's true. When the makers offered it to me previously, I couldn't accept because then I was working on some other projects. And I was a bit scared to participate in such a show. But when they offered it to me for the third time, that's when I told myself that darr ke aage jeet hai. Kar le!
So you took on Bigg Boss 7 just as a challenge? Or were there other factors that made you accept the offer?
Well, of course money is an important factor, but you don't do a show just for money, right? So apart from that, I always wanted to work with Colors. And people at Colors don't make you do things forcefully. I mean, whatever you see on Bigg Boss is totally true and not at all scripted.
So has Bigg Boss changed your outlook on life?
Of course it has! Bigg Boss is like a shaadi ka ladoo. Jo khaaye, woh pachtaaye, aur jo na khaaye woh bhi pachtaaye – aur main khaake pachta rahi hoon. I consider myself a very brave person because I lived with those people inside the house with whom you can't even imagine socialising outside.
Who is the most bitchy person in the house?
It has to be Kamya and Tanishaa. I am sorry, but these two will go down to any level to win the show.
Who is the most genuine person?
I like Gauhar. She is a beauty with brains. But Elli is the sweetest person I have ever come across. She is an angel.
Is something cooking between Armaan and Tanishaa?
They seemed to have been inspired by Kushal and Gauhar (laughs). But they both are very mature. So I would really not like to comment on their personal life. They know what are they doing. All I can say is that they are little bit inspired.