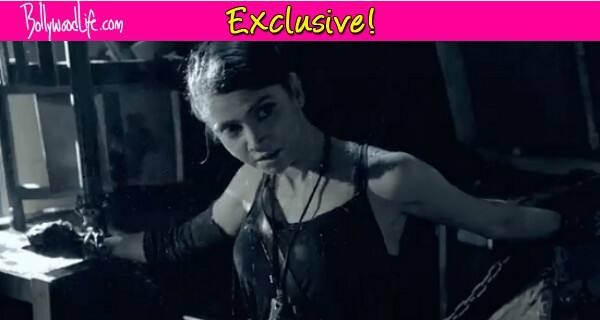 The Agle Janam Mohe Bitiya Hi Kijo actor talks about why she agreed to play Ira, her action sequences and her new look in the MTV show
Ratan Rajput surprised us with her new avatar. After seeing the actor in saree throughout her career, it was a pleasant surprise to see her in a Lara Croft inspired avatar. We caught up with the actor to know a little more about her new show and this is what she had to say…
You have shed your ghagra cholis for this new western look. How does it feel?
I cannot wear a saree for this character, and this is something new so I like it. More than the look, I think it's fun to play an intense character.
What exactly is your character in Fanaah – An Impossible Love Story?
I play the character Ira in MTV's Fanaah. Ira is transformed into a vampire by someone when she is about to be sacrificed on the burning pyre of her husband's dead body. Her story starts from 1920s and continues to keep emerging in every era. She is powerful and can be extremely dangerous.
So what made you take up such an intense role?
Among all the roles I have done, this is very different. I like experimenting, and this new role does just that for me. Every experience in life teaches you something; that is what I hope to achieve from this role. I was surprised when Vikas Gupta (the new programming head of MTV) considered me for character of Ira. I was not at all convinced but Vikas was sure that I could pull it off. I am doing this show only for him. Now I am confident of doing this show.
So are you playing a negative character in the show?
There is no negative character in the show. Everyone has a shade of grey – even in real life no one black or white like they show in most TV serials. There is no perfect bahu, beta, saas or maa. It is impossible for anyone to be that perfect. In this show, everyone has good and bad in them – that doesn't make them positive or negative.
Are you doing any kind of action in this show?
Yes, of course I will be doing some action sequences. It's going to be interesting running in the jungle, fighting in the mud and things like that. We are yet to shoot those high action sequences. I am mentally preparing myself to cope with all the injuries I am going to get.
Do you think airing Fanaah on MTV, unlike Channel V will work in its favour?
MTV has its own audience, with Fanaah they get to see something new and different. People are ready for a new age shows like Fanaah. The kind of shows we do now-a-days needs to change and Fanaah is just a step towards that. Now it is up to the audience to accept or reject it. If the viewers support us, we are sure this will be a hit too be it on MTV or Channel V.
Who designed your look for the show?
We have a team of writers who are constantly working on our looks for the show. I love my look – it is boisterous, edgy yet poised. The creative directors sat together and came up with it. No one has ever seen me in this avatar before so it is like a new challenge for me to pull this off.