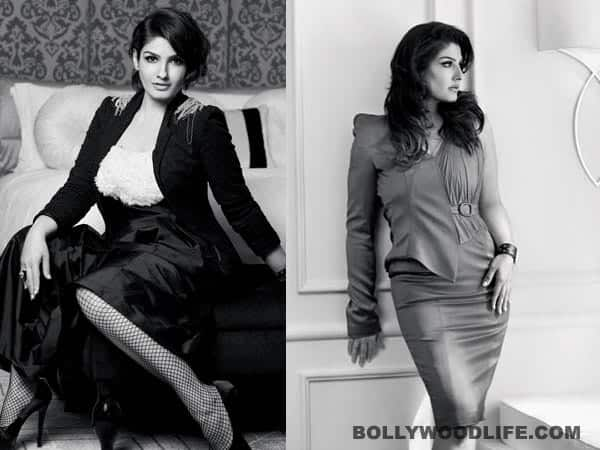 The Mohra babe celebrates birthday number 38 today
Born on October 26, 1974, Raveena Tandon is a Bollywood actor known for her memorable roles in films like Mohra, Andaz Apna Apna, Khiladiyon Ka Khiladi and Satta. Daughter of filmmaker Ravi Tandon, Raveena was raised in Mumbai. She studied in Jamnabai Narsee School and Mithibai College. In 1993 Raveena decided to drop out of college and pursue a film career. Her debut film Patthar Ke Phool starring Salman Khan in the lead role, was a hit. Raveena also received the Filmfare Lux New Face Award for her noteworthy performance in the movie. Her next films, Mohra and Dilwale were the biggest hits of 1994. Later, she appeared in movies like Imtihan, Ziddi, Khiladiyon Ka Khiladi, Bade Miyan Chote Miyan, Vinashak and many more. Though she worked in many a mainstream Hindi, Tamil, Kannada and Telugu film, Raveena's acting skills were appreciated for her roles in productions like Daman, Satta and Aks, that were comparatively non-masala projects. The good-looking actor won the prestigious National Award as Best Actress for her stellar performance in Kalpana Lajmi's 2001 Daman: A Victim of Marital Violence. She was last seen briefly in Bbuddah Hoga Terra Baap, starring Amitabh Bachchan, and makes her comeback as heroine with the award-winning Shobhana 7 Nights.
Raveena adopted two girls as a single mother in 1995. She began dating film distributor Anil Thadani during the making of her 2003 film Stumped and married him on February 22, 2004. She has two biological children – Rasha and Ranbir – with Thadani. Today, the ravishing babe celebrates her 38th birthday. We spotted her doing a fabulous fashion shoot for Filmfare magazine. The elegant star, who has seduced us with her gorgeous eyes and that enviable head of hair, hasn't changed a bit in all these years. Ravishing Raveena has certainly found a secret formula to reverse the biological clock!
Take a look at this picture and tell us if you agree with us. And send your wishes to the b'day gal!