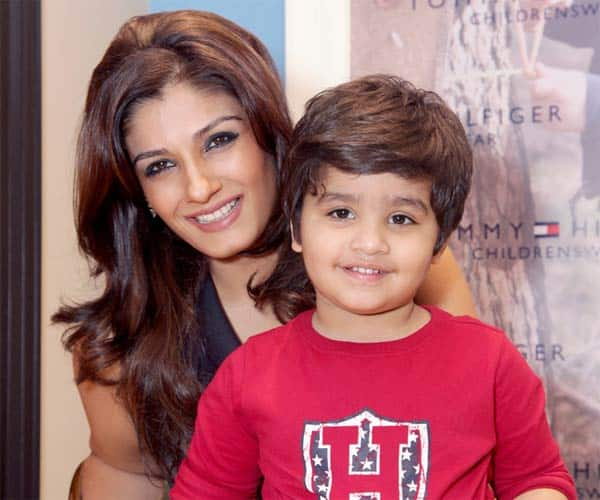 The five-year-old son of Bollywood actor Raveena Tandon is all set to compete with some vetran chess enthusiasts at the National Chess championship to be held in New Delhi. And he will meet his hero there
Ranbirvardhan, the five-year-old son of Raveena Tandon will be the youngest chess player to compete with masterminds at the National Chess Championship to be held in the capital city on October 26. The young chess champ will be in New Delhi and will celebrate his mother's birthday on that trip. "I'll be in Delhi with my son and I can't think of a better way to spend my special day. I don't know where he got the knack for chess. No one in my family or my husband Anil's family plays chess. Ranbir has acquired a passion for the game on his own. He plays brilliantly and we see a bright future for him as a professional," said Raveena in an interview.
Interestingly, Raveena knows India's best known world chess champ Vishwanathan Anand very well. In fact, her son will meet the Grand Master soon, but does not know about it yet, we hear. Raveena did not want to rush into his formal training too early and put unnecessary pressure on her young son by exposing his talent to the media. But now the time has come for Ranbirvardhan to shine with his skill.
Will the young champ have some strategic moves ready for the best chess player in the world if the two happen to lock horns for a game of chess?