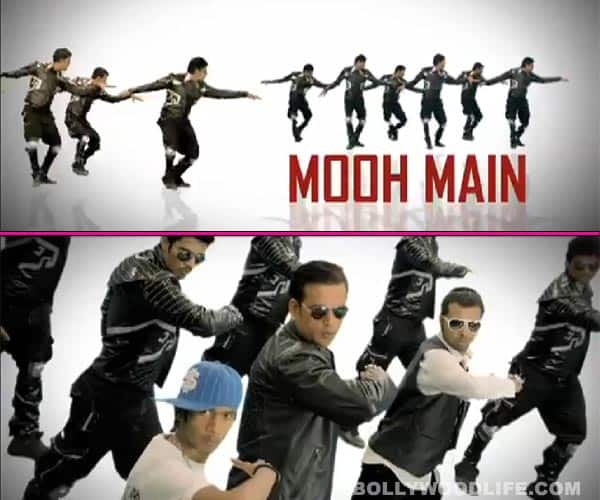 The saffron gang is fuming with anger over the controversial lyrics of Mooh main le for the song's obvious vulgar connotations
Ravi Kishen has simply lost it! The Bhojpuri superstar, we last heard, was on a sabbatical from the movies. And he chose to appear on a reality dance show as a contestant instead of doing more on the big screen for now. And going by what he's done in a song titled Mooh main le (yuck!) from his upcoming controversial film Jeena Hai Toh Thok Daal (how bizarre!), we think he should be deported to a distant planet and banned from doing anything, not even shaking a leg to a C-grade number.
A little birdie tells us that the Shiv Sena has sat up and taken notice of this song. And the political party has threatened to take action if the producers do not edit the song out of the film. Though we don't want to play moral police here and neither are we interested in commenting on the crude lyrics of the pedestrian number, what irritated us was Ravi Kishen's cheesy dance moves, the song's pakau lyrics and the total 'wannabe-ness' that exudes from the bunch of overweight dancers and the musicians who are trying to create a vulgar sensation in the hope that they are going to spearhead the next Kolaveri di movement!