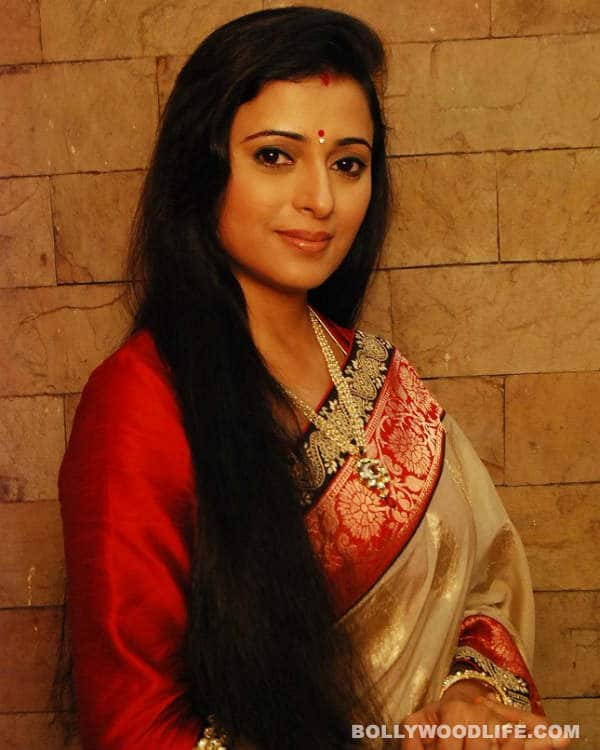 The actor makes a comeback to the small screen after two years…
Reena Kapoor, popularly known for her stint in Woh Rehne Wali Mehlon Ki has made a comeback to showbiz after a two-year break. The actor charms you with her simplicity and sweet smile. Head over heels in love with her husband, Reena just can't stop blushing when you mention him. She talks about her role in Aur Pyaar Ho Gaya, Rajan Shahi, newcomer Kaanchi Singh and more…
How long have you been on a break from television?
For the past two years now.
What have you been doing in this time?
I was travelling a lot with my husband. He was touring for his work and I was with him.
Did Rajan Shahi have to convince you to play the role of a mother in Aur Pyaar Ho Gaya?
Yeah, he had to convince me a little. I was okay playing a mother, but not mother to such grown up kids! I was a little sceptical about that. But this was a character I was most comfortable playing, so I said let me give it a shot.
But how is this different from roles you've done before?
It is not different and that's why I am doing it. I am very comfortable doing a simple but strong personality who keeps the family together. Bhavna Khandelwal is a positive person; she is the backbone of the family. I am very comfortable doing things where there is not much negativity and someone who is not too loud.
Aur Pyaar Ho Gaya has a very conventional story – could it become a run of the mill show?
A sensible producer will always make shows that he knows the audience will love watching. And if such shows are a hit, then why get into something that is not your forte? It's best to stick with something you know you are best at.
Do you fear that all the attention will go to the newcomers in the show?
With newcomers, there is never a fear of that. In fact, if they were senior and experienced actors, you would surely lose attention.
How are the newcomers, Mishkat Verma and Kaanchi Singh?
They are very sweet, I love my daughter. Kaanchi is actually very innocent. She doesn't have that experience of fame and name that comes with the package, which is something a lot of actors can't handle. So I hope she remains as sweet and innocent as she is right now.
Has your husband seen your shows?
He is so much in love with me that he loves me in whatever I do. He was very happy with the show. And he is happier that I am working with Rajan Shahi. 'Coz after the Rajshris, Rajanji's is a name that everybody talks good about. And for me, it is very important that I work with people who are positive and not domineering. That's the reason I delayed my comeback. I was waiting to work with people I can be comfortable with.
How does Rajan Shahi make it comfortable?
He is so friendly, humble and down to earth. In spite of giving so many hits, he comes across as so raw and that's what I really like about him.