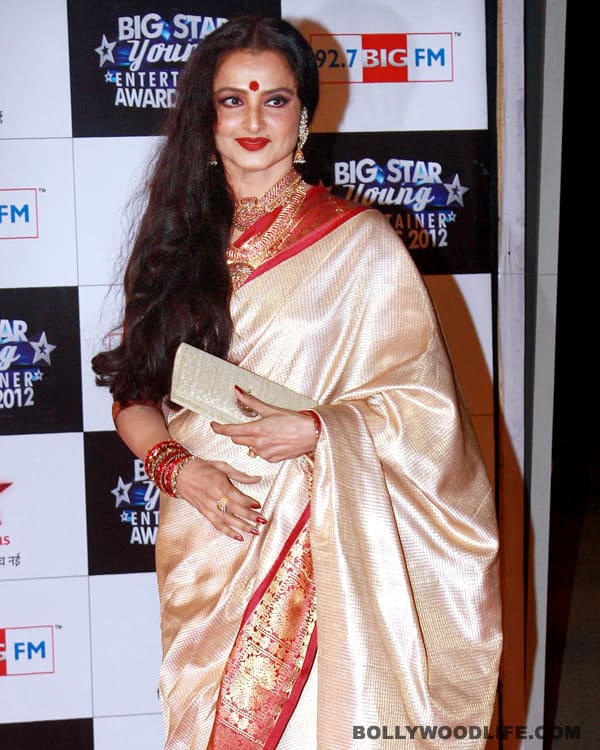 The ultimate diva of Bollywood turns 59 today. We take a look at reigning B-town babes to find out whether they have that special 'it' to match up to the evergreen star…
Born on October 10, 1954 Rekha turns 59 today. And is still matchless, unique, special. There can never be another Rekha, we know. For close to four decades the wonder woman has kept people hypnotised with her enchanting presence, on the big screen and off it. How Rekha has remained so enigmatic, elusive and almost mythical in all this time is a mystery to most, but what is known is that Bollywood movies wouldn't be the same without her.
On her special day today we think about how one lady could embody so many endearing qualities that have gripped the collective consciousness for generations now. From her husky voice to her effortless dancing, from her impossible-to-match attitude to her warm radiance, Rekha has everything to keep anyone seduced for lifetimes. We take a look at the current crop of female stars who have one or the other quality that the Diva herself embodies. Take a look…
Click here to read full story!