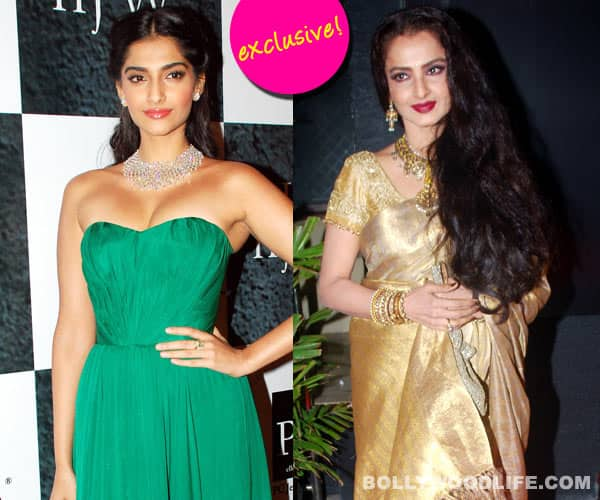 The Mausam actor will meet Rekha personally to understand and portray the mega-star's vivacious character from the 1980 film. Rekha in turn is likely to do a cameo in the remake
Sonam Kapoor could not have asked for anything more! The 27-year-old actor has some promising movies lined up for release in the coming year. Sonam will be seen opposite Farhan Akhtar in the year's much awaited film Bhaag Milkha Bhaag. Besides that meaty project, the young gal is looking forward to her father Anil Kapoor's ambitious project – the remake of the 1980 hit Khubsoorat.
Directed by Hrishikesh Mukherjee, the original film starred Rekha, Ashok Kumar, Dina Pathak and Rakesh Roshan. Khubsoorat is best remembered for Rekha's inimitable character of a vivacious, full-of-life girl. How can one ever forget the Saare niyam tod doh number from the film.
And now Anil Kapoor is getting his production team ready to remake this film with daughter Sonam Kapoor in the lead role. The remake, we hear, will be directed by Shashanka Ghosh. Sonam is obviously very excited to portray the chirpy character. She will even be taking tips from Rekha to do justice to the role. The fun doesn't end there, with many expecting the evergreen Rekha to make a brief appearance in the remake. The classic beauty is already back on the small screen with a fun commercial. Will she surprise us once again with a cameo in the film? Only time, and BollywoodLife, will tell!