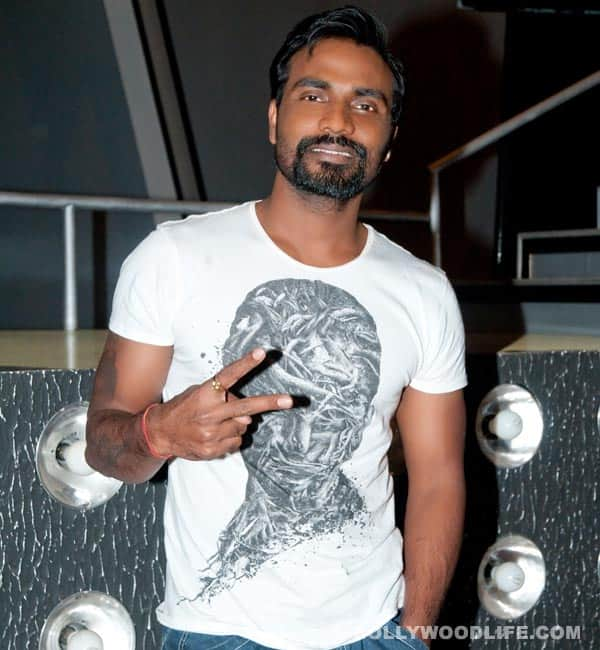 The choreographer-turned-director is excited about his forthcoming release Any Body Can Dance (ABCD) featuring some of the best dancing talents of the country. In an exclusive chat with BollywoodLife, Remo talks about his dream venture
Remo D'Souza believes that anybody can dance. And that's the sentiment he projects on the big screen with his forthcoming release Any Body Can Dance (ABCD). So, even those who are born with two left feet should not lose hope. "Agar aapke chaar left feet hain toh bhi main aapse dance karva sakta hoon. (Even if you have four left feet, I can make you dance). I firmly believe that anybody can dance, because I can make you dance," assures the master.
Any Body Can Dance!
There's a certain warmth about Remo that just can't go unnoticed. He always appears cool, calm and absolutely composed. But is he equally cool as a director and never gets agitated. "If I don't get my work done, I can be very strict and serious," he emphasises. And serious he's about his ambitious project ABCD – the idea of which came from the dance floor – which Remo sets on fire with his unmatchable moves. "The idea of this film came from the dance floor. When I was judging Dance India Dance on Zee TV, I witnessed some amazing talents and some incredible dancers there and I was like wow! I also thought that we should make something out of it. I wrote the film and collected the best dancing talents from India to make this movie and turned them into actors," explains Remo.
Prabhu Deva rocks!
One of the prominent features of ABCD is the return of Prabhu Deva as a dancer. How did Remo rope in India's answer to Michael Jackson in his film? "Prabhu Deva was my first and only choice for the film. Even before I started writing the script, I told Prabhu that I want you in this film; otherwise I am not making it. And he instantly said yes. Then I wrote the film and directed it. We went to see it and now I can say that nobody could have done justice to it but Prabhu Deva. I can't imagine the movie without him," asserts Remo.
Saroj Khan is back!
Those who have seen the promos of ABCD will be surprised to see that Remo has brought under one common roof some of Bollywood's renowned choreographers. Even Ganesh Acharya and Saroj Khan will be seen shaking a leg."It was my dream to get Saroj ji (Saroj Khan) on the big screen. So I requested her to be part of this film and also urged that the movie would not be complete without her. Ganesh Acharya and Prabhu Deva were doing the film already, but with Saroj ji in it we had a great time on the sets. I was in seventh heaven. I was like, yes, finally I have got all four of them together. It was a lovely experience indeed," says Remo with a hint of satisfaction a filmmaker gets on getting his starcast pitch perfect.
India's first 3D dance film!
ABCD is India's first 3D dance film and there are speculations that it is inspired by popular Hollywood dance movies like Step Up. "No, I don't think the Indian film industry needs to ape anybody. We are one of the biggest film industries in the world. It's an original story. It will be absolutely different from any film ever made before revolving around the world of dance. I assure you that this is an Indian story. The soul of the film is Indian and I think everyone should watch this movie because it is my dream project. I can give you three reasons why you should watch this movie – there's Prabhu Deva, it is 3D and you will see the best dancing talents in India in the movie. Watch it!" urges Remo with his signature yo!
ABCD tariler: Any Body Can Dance trailer
ALSO watch: 'Psycho re' song from Any Body Can Dance