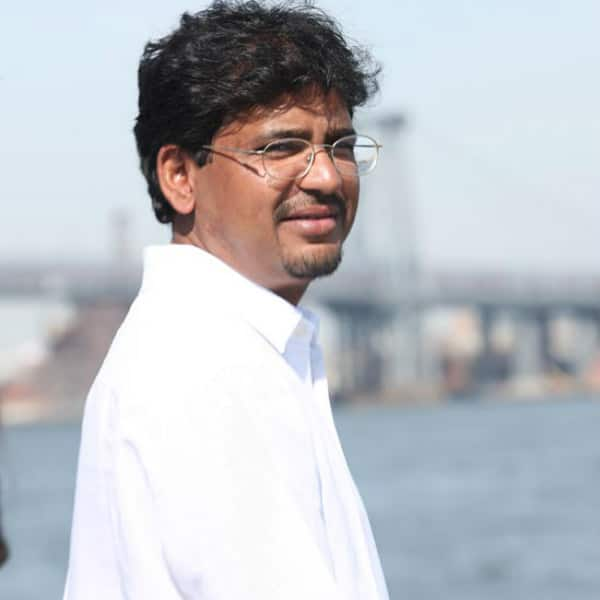 Writer-director and now author, Rensil D'Silva says his book Kohinoor Express has an epic scope and he may consider making either a film or a mini-TV series inspired by it. Work on his new film Ungli is also on his mind
In an interview, the director of the Anil Kapoor-starrer Indian TV show 24 and Bollywood film Kurbaan, Rensil D'Silva has spoken about his novel, Ungli and his future plans, which could include making a biopic.
Read excerpts of the interview
When is your second feature film Ungli releasing?
It is being released November 7. Two of my songs were not ready. I also needed to shoot one of them. The Ungli anthem, as we're going to call it, is yet to be shot.
What made you write a novel when you are so busy with so many other things?
I have always done many things at the same time. The idea for my novel Kohinoor Express was with me for some time. Initially, I thought it'd make a great screenplay. Then I realised it had all the makings of a novel, including an expansive classic format and a period thriller with many characters. So I decided, why not a novel? I thought, why should I force it into a particular format when it has life of its own.
Will you make a film out of Kohinoor Express?
I would for sure. But right now I am very happy to have it as a novel. It has an epic scope. So maybe I could make a mini-series on television. Writing 24 gave me a good idea of how innovative television can be. Now I hear other American series like The Killing and Homeland are being adapted to Indian television.
Your film Ungli looks like an interesting dark thriller?
No, in fact it's a fun film. A caper tonally akin to Catch Me If You Can. It's about vigilantes who strike at night. It's actually about characters who pull pranks on the system.
Some of your actors' destinies have changed while you were shooting Ungli!
Yes Neil Bhoopalam, who stars in Ungli found fame as a lead in 24. And it's one of Randeep Hooda's better performances. And my leading lady Kangana Ranaut is quite the Queen right now. She has a fun role. But not playing it for laughs.
And Sanjay Dutt's last release for a while?
Unless he is in Rajkumar Hirani's Peekay. He is fabulous in my film. He plays a cop his own age. He completed his his entire work.
What next?
I will decide only after Ungli is released. Maybe a biopic. Finally the nation is open to true stories. I loved Bhaag Milkha Bhaag. What a performance from Farhan Akhtar. There are so many Hollywood adaptations, rom-coms and south Indian remakes happening.
I'd rather do television than one of this me-too things. That's far more exciting right now. I'm proud to say Ungli is absolutely original. Not too many vigilante films have been made in the country. It's an anti-corruption film that is not angry, bitter or violent. I'm confident about the film.