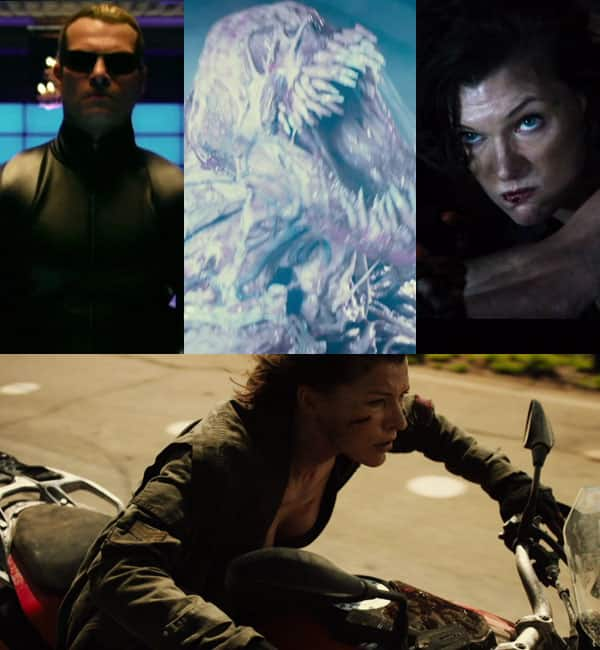 The game is finally about to come to an end but not without a big deadly fight! Milla Jovovich steps in the shoes of Alice but this time apart from saving humans, there's vengeance that's at stake. 2017 is gonna be quite a fiery year for while a lot of superheroes make their way to your nearest theatres, we also got a final fight of the famous video game turned movie, Resident Evil holding a final battle. We've seen Milla in action as she stood tall in all the Resident Evil parts. Crazed action with adrenaline charged sequences have been the trademark of the franchise. This finale show, however, has an inclusion of a few new cast. Dr Alexander, donned by Iain Glen of Game of Thrones fame too returns with Milla in this final chapter. The Resident Evil cast includes Milla Jovovich, Ali Larter as Claire Redfield, Iain Glen in the role of Dr. Alexander Isaacs, Shawn Roberts as Albert Wesker, Australian actress Ruby Rose as Abigail, Eoin Macken as Doc, Cuban American actor William Levy as Christian, Fraser James as Michael, and Japanese model and TV personality, Rola, as Cobalt.
What's Hot?
Need we say more on the action packed sequences that has left us hooked in the trailer? Milla is in full form and ready to kick some butt in the final film. In the trailer, she mentions in one particular part how she is good at running. That was quite badass, if you ask me. Also, the whole part where its a young girl making a fair and square deal with Milla while she's weighing the odds with the fact that Milla can avenge is super kickin'. Of course, being an ensemble cast, we have some familiar and some new faces in the franchise's last film. And we gotta say, they sure look like a team ready to tackle any sort of calamity that falls their way. Not to forget Dr Alexander played by Iain is also really well done. In the second trailer, we get a better understanding of the doctor's role in this film. Evil, it is.
What's Not?
While you can't expect anything new in the look of the film, considering it has been the same this way for a long long time now, there are certain scenes that seem to give away the plot of the film. For example, the biggest give away was that we know there's a virus created by Dr. Alexander that's gonna wipe out the entire human race. However, it's gonna be an airborne virus. Basically they have to stop the doctor from succeeding in his evil plan. Okay, they could've been a little secretive about certain aspects in this particular fact about the plot. Fine, they chose to reveal it, it's cool. But this scene in the trailer where a throng of killers are making their way against Milla's army of 6 and the way they burn the sh*t outta all of them is again, a giveaway of how they're gonna wipe out their enemy. Could've saved this for the film, perhaps?
[videourl url= https://iv.india.com.s3.amazonaws.com/videos/bollywoodlife/2016/10/18/Resident-Evil.mp4″
Glimpses of the trailer were released in this year's Comic Con that was held in the US. However, we have exclusively got our hands on the trailer of the same right here! Check it out below. Are you a big fan of Resident Evil franchise? What are your thoughts on the trailer of the final chapter? Intrigued? Tell us in the comments section below! The film release in January 2017.