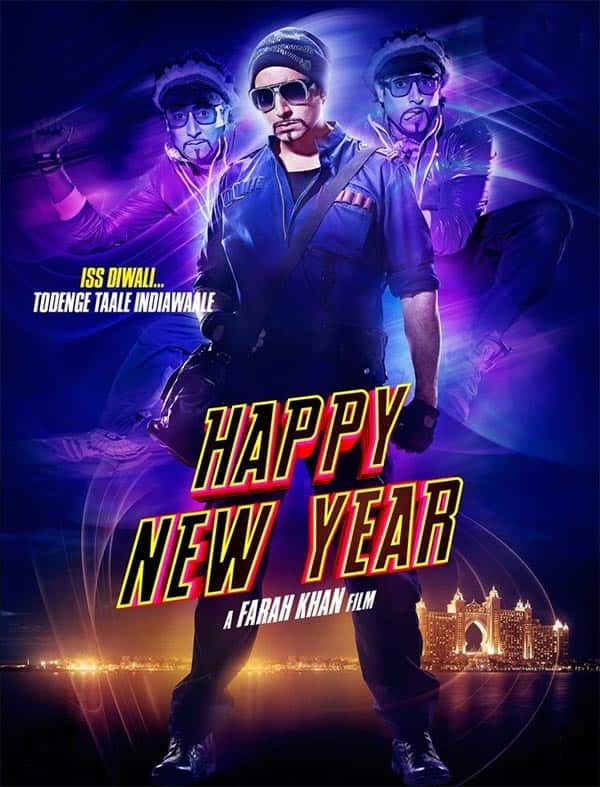 The actor is ready to outshine all his previous performances, it seems
Farah Khan's multi-starrer film, Happy New Year, is abuzz with a lot of firsts with respect to its unique marketing strategies and has come forth with yet another first. The film has Abhishek Bachchan sporting a double role for the first time ever.
Farah confirmed the new saying, "He's one of the finest actors with great comic timing. He just needs somebody to push him. He can get a bit laid-back. I am like his mother – younger mother – who can slap him out of bed. When I miss my son, I call Abhishek. He's got a double role in the film and he's done such a fine job of both roles."
After his career graph hit an all-time low, the underrated Dhoom actor re-emerged with his box office hits, Bol Bachchan and Dhoom 3. Abhi is now all set to revamp his image with HNY. And helping him is his co-star, Shah Rukh Khan. A source informed saying, "Shah Rukh played the Big Brother to Abhishek throughout the film. He wants Happy New Year to be a turning point in Abhishek's career. He advised Abhishek to lose weight. For the first time Abhishek went on a strict diet and has lost 9 kgs in less than two months."
Now that's our generous Khan! And for Abhishek, we hope you succeed in Mission:Revamp.