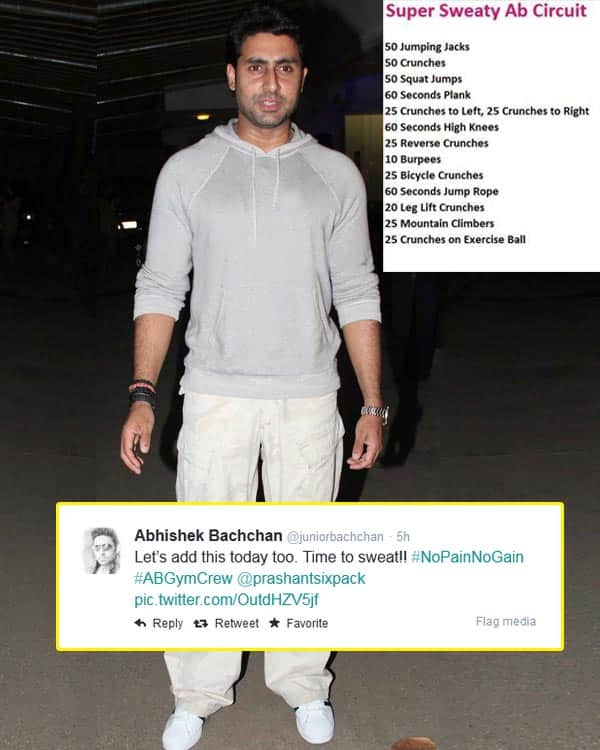 Jr Bachchan is all set to join B-town's six-pack brigade, it seems
Abhishek Bachchan might not belong to the six-pack brigade of Bollywood, but he is now ready to have those washboard abs, it seems. Why do we say so, you ask? Well, the Guru actor has been working his ass out in the gym from quite a few days. And guess what? He is being trained by Prashant Sawant, who is a personal trainer to Shah Rukh Khan, Ajay Devgn, Varun Dhawan among others.
Jr Bachchan took to Twitter to share his work-out schedule, which appears to be absolutely killer. "Let's add this today too. Time to sweat!! #NoPainNoGain #ABGymCrew @prashantsixpack pic.twitter.com/OutdHZV5jf (sic)," the Dhoom 3 actor tweeted.
Well, we wonder why Aishwarya Rai Bachchan's dearest hubby has hit the gym all of a sudden? Is it for one of his upcoming films or was he feeling insecure to not to be a part of B-town's six-pack brigade? We wonder…