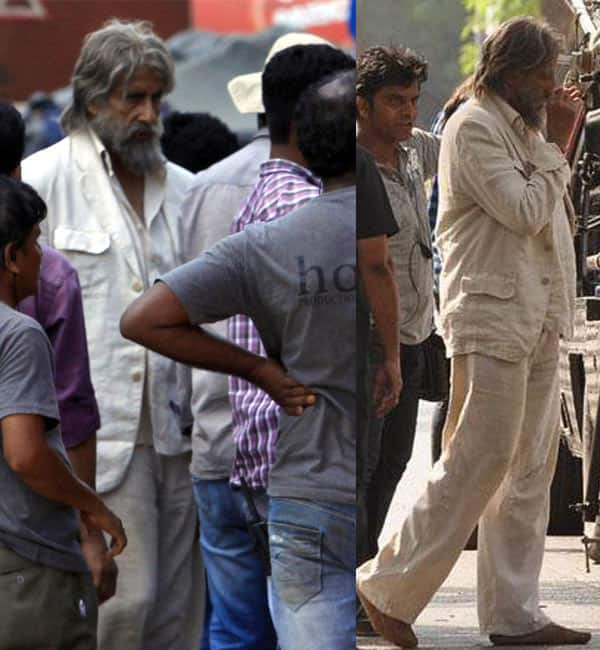 The Paa actor will be seen in R. Balki's next alongside Dhanush and Kamal Hassan's daughter Akshara
Looks like Amitabh Bachchan will be seen playing a character older than his age in R. Balki's Shamitabh. His first look for the film was leaked yesterday as the living legend was photographed with white unkempt white hair and a beard.
Amitabh's look in Balki's filmshave been very essential to the characters he has played. In Cheeni Kum, Sr Bachchan's tiny pony tail became the talk of the town. Balki took the level of prosthetic make-up in India to another notch with Paa as Amitabh's progeria-afflicted character had to look like an aging child. And now with Shamitabh, Balki's team of make-up artists wants to set new records. Shutterbugs caught Big B on camera while he was moving between the shots in Madh island where the film is currently being shot. Though Balki hasn't revealed much about the film except for its title he was quoted saying, "Right now I'm enjoying watching the lethal combo of the intensity of Amitabh Bachchan, the intelligence of Dhanush, and the innocence of Akshara…in action daily."
Will the scruffy oldie look be Amitabh's sole look in the film or will he be experimenting with more looks, keep watching this space to find out.