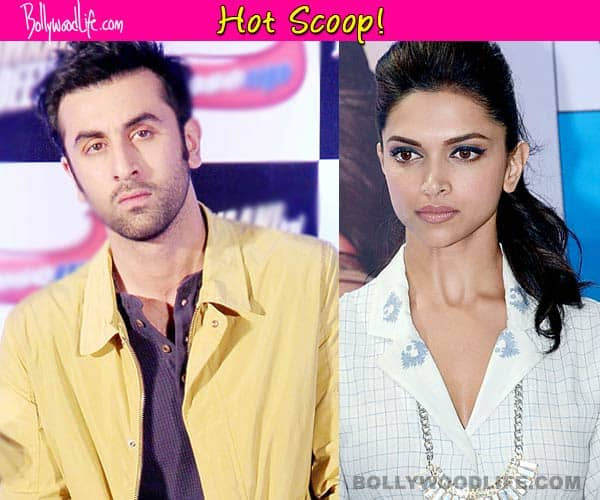 We have all the details of how Dippy handled her ex-boyfriend celebrating his present girlfriend Katrina Kaif's birthday…
It isn't easy watching you ex move on and start a new life with someone else. Like all of us, our celebs too have feelings and real emotions. So while everyone wants to know what is happening in Corsica, France where Ranbir Kapoor and Deepika Padukone are shooting for their film, a source called up to give us some scoop on how the Ram Leela actor is dealing with working with her ex-boyfriend once again…
It seems that unlike Yeh Jawani Hai Deewani, where Ranbir and Deepika had a very cordial working relationship for the first time after a public break up, things are very different this time around. Dippy is in a serious relationship with Ranveer Singh, while the Barfi! actor has finally made a whole-hearted commitment to Katrina. Buzz is that RK and Dippy are keeping distance and only communicating when they are on set or have to rehearse for some scenes. Both want to give their current relationships priority and respect and don't want to send any wrong signals to their respective partners.
Our source also reveals that Deepika wishing Katrina on her birthday on a public platform wasn't a fluke. "It was a big move for her to go on Twitter and post a Happy Birthday message to Katrina. Perhaps, this was her way of telling Ranbir that she's over him and wants nothing but the best for his future. Also Dippy and Kat haven't really been friends in the past, and being linked to the same guy hasn't made it any easier."
Despite reports that RK celebrated Kat's birthday in Corsica , we can confirm that they travelled to another venue out of where shooting location and brought in her birthday where they could be on their own. "It would have been awkward to have Deepika around and celebrate Kat's birthday. So it made more sense for them to go elsewhere."
We wonder now that Deepika and Katrina are happy and have stable relationships, great films and such a huge fan base, will they ever decide to be friends and not let the past haunt them forever ? Time will tell….