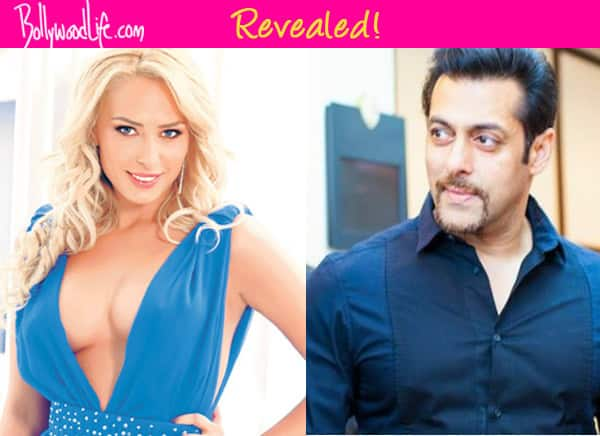 The Romanian beauty was rumoured to be dating the Kick star
Salman Khan has been famous for throwing Eid parties for his close friends and family. This Eid-al-Fitr too will be no different. He will be throwing a party for all his close friends at his Bandra residence tonight. But we were surprised to see one name in the the guest list. Want to know whose?
A source close to Salman's family informs that Iulia Vantur is going to attend the Eid party tonight. If we recall Salman was dating the Romanian beauty a few months back while he was busy with the production work of O Teri. But later on we heard that the two had parted ways, but now it seems that they have maintained a cordial relationship throughout. So we hope to see the two sparkle some magic this night at the Eid party. What do you think BollywoodLifers?