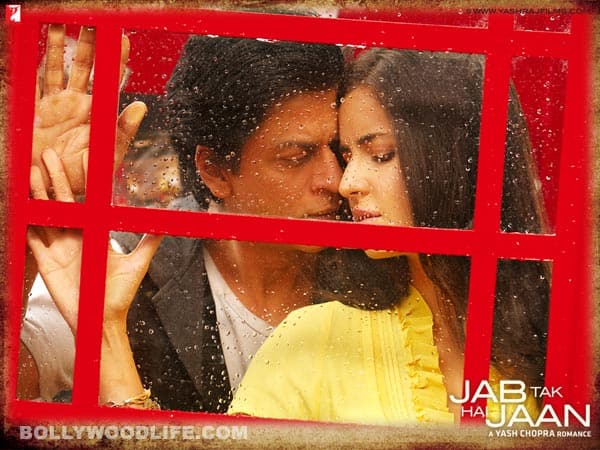 Spoiler alert:

If you haven't seen Jab Tak Hai Jaan yet and are planning to watch it, look away now! The source from where the movie's central plot point is inspired is going to be revealed here

Picture this. A man and a woman are in the throes of a passionate affair when, suddenly, the man has a near-fatal accident. He survives but is puzzled when his lover is nowhere to be seen. She's disappeared. Eventually, he finds out that when she thought he was going to die, she made a promise to God not to see him again if He allowed him to live.

If you think this is a reference to the Shahrukh Khan-Katrina Kaif track in Yash Chopra's swansong Jab Tak Hai Jaan, then you are correct. However, this, like many such instances in Bollywood, is not original. Graham Greene wrote a novel called The End of the Affair that was published in 1951, where this central conceit appears, though the rest of the story is not similar to Jab Tak Hai Jaan. The novel has been twice adapted as films in 1955 and 1999, as an opera in 2004 and as a play in 2011.

This is by no means the only time co-writers Aditya Chopra and Devika Bhagat have been inspired from the west. Bachna Ae Haseeno borrowed freely from Jim Jarmusch's Broken Flowers. And Bhagat and Navdeep Singh adapted Roman Polanski's Chinatown into Manorama Six Feet Under. Bhagat's Aisha was at least an acknowledged adaptation of Jane Austen's Emma but that thought nothing of taking a few sequences from the 1996 Hollywood version.

Speaking of Hollywood, we don't have to go there anymore to get world class action sequences done. Special effects technician and stunt co-ordinator James Bomalick, whose credits include Mission Impossible 4: Ghost Protocol, The Bourne Supremacy, Mr & Mrs Smith and er… Akshay Kumar starrer Blue, is setting up shop in India next month. He's setting up Action Tek in partnership with karate master Sanjay Gokal.

"Action Tek or Action technology will provide action and stunt technique services and equipment all under one roof on the line of Hollywood film stunts at an economical rate. All logistical knowhow, creative discussions and dummy sequencing shall be rendered at the local producers/production houses door-step," says Bomalick.

Action Tek will launch in Jalandhar in December and in Mumbai in January. Of particular interest to Bomalick is improving the safety record in Indian stunt shoots that is non-existent compared to international norms.