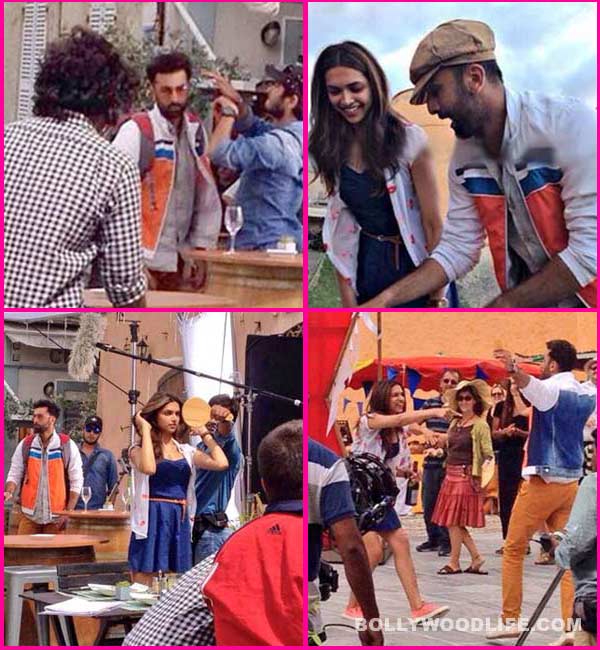 While RK is still miffed with the leaked images from the sets of his upcoming film, now the film's plot and his role in the film is out too
Not so long time ago, photos and a song from Ranbir Kapoor and Deepika Padukone's Tamasha were leaked online. Now, a little birdie tells us about the roles that the ex-flames play in the movie. Reportedly, Ranbir is all set to play a nomad, who entertains people while travelling and Deepika will be playing a die-hard fan of the French comic series, Asterix and Obleix (set in Corsica). A source told a daily, "RK plays a free spirit who wants everybody around him to be happy. He doesn't have a permanent home but wanders from place to place, going out of his way to please people."
That's not all! Here's a lil about Imtiaz Ali's Tamasha's plot. Ranbir's character bumps into Deepika in Corsica, where she is following the trail of a character from the Asterix and Obleix series. Coincidentally, the Kapoor lad too is fond of the series and so, together they start exploring the island. While travelling, they stage dramatic plays, and eventually fall in love.
The source added, "There are several sequences which have RK and Deepika dabbling in dance and staging skits for the locals. The troupe is one of the reasons for the film's title which also refers to the Shakespearean monologue, 'All the world's a stage and all the men and women merely players'."
We hear that Deepika and Ranbir have wrapped up the first schedule of Tamasha in Corsica, and the duo will begin with the next schedule in North India in November. Stay tuned for more from the sets of Tamasha!