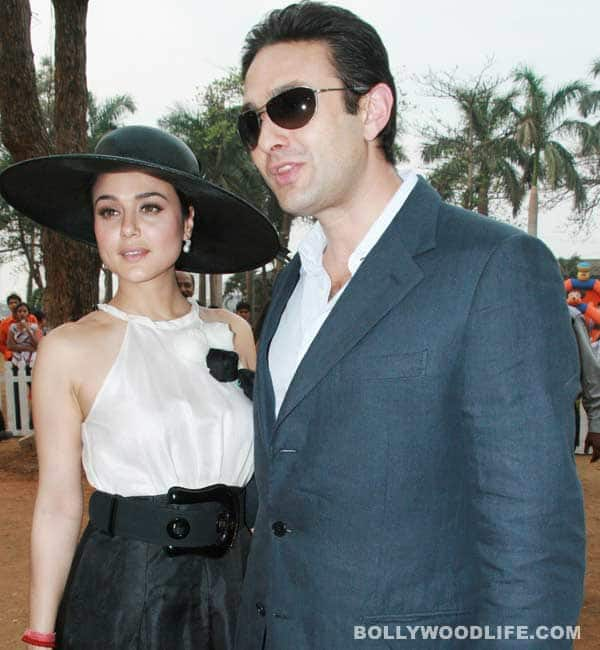 Everything seemed perfect in their relationship until 2009 – find out what happened…
In February 2005, Preity Zinta and Ness Wadia went public about their relationship and made several public appearances and were seen attending Abhishek Bachchan and Aishwarya Rai's wedding with constant public display of affection. In 2008, they took their relationship to an another level and forged a business alliance by purchasing Kings XI Punjab team of Indian Premier League (IPL) together. Everything seemed perfectly fine and heavenly in the duo's relationship.
A major blow for the duo
In 2009, a tabloid news of Ness slapping Preity in a party was spread widely followed by much speculated news of their split which was not confirmed by either of them. Later, in an interview, Preity spoke about her breakup and said that she was still friends with Ness.
The ugly turn
Recently, during a match on May 30, 2014 Preity and Ness fought for the front row seats of the match at the Garware Pavilion in Wankhede stadium where Preity was seated in the front row with David Miller's family.
Ness entered the pavillion during the match, where Kings XI Punjab defeated Chennai Super Kings (CSK) with his family and insisted that the seats be given to him. This turned into an ugly argument and Preity and Ness lost their cool and exchanged insults on their way out of the stadium. Sources revealed that the dimpled lass even approached the IPL chairman but no official complaint was ever lodged.
On June 13, 2014 Preity filed a complaint against Ness accusing him of molestation, threats and abuse. She stated that since their split, they only spoke for professional reasons and during the heated arguments regarding the team, Ness got abusive and insulted Preity in front of her team members and colleagues. Preity further added that she was surprised that no one stood by her. She even mentioned that Ness threatened to make her disappear by using his powerful political connections.
On being asked, why had she not lodged a complaint before, she stated that she did not want a tiff between the team co-owners especially when the team was qualified for the finals.
After IPL was over, Preity went ahead and filed a complain against Ness. The police is still investigating the case and has asked Preity to return within a week from her overseas trip. While Preity has been pretty vocal about the whole case and even made a Facebook post, all Ness Wadia has done is defend himself with the help of a publicist.
Source: Aastha Nandrajog / DNA