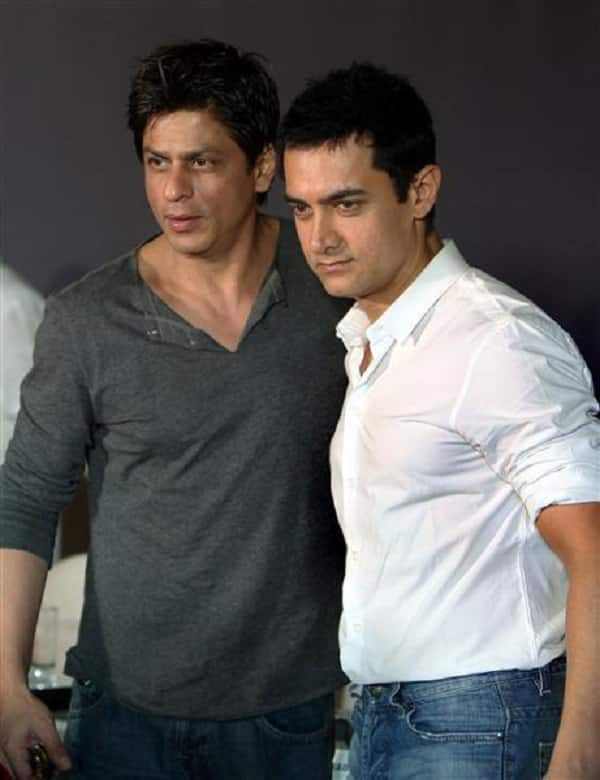 SRK draws daggers at Aamir…
Shah Rukh Khan has never spoken ill about any other actor ever. Even when there was a huge fight between him and Salman Khan, he never used to bad mouth him. Talking about the other leading Khan, Aamir Khan, SRK has always maintained a normal stance and tried tongue-in-cheek humour while speaking about him.
Recently when SRK was asked as to how he liked Aamir's talent of shedding his clothes and daring to pose nude for P.K.'s poster, King Khan said, "Idhar talent bola theek hai, but usse talent mat bolna (You've said it here but don't go and tell it in front of him that that's his talent)" When asked about whether he would ever want to show his hidden talent under his belt, the Baadshah reverted by saying, "Now it's getting vulgar…show the world what you have under the belt (laughs)…muje aisa laga PK poster ki baat kar rahe hai hum."
Now we know that SRK passed it off in good humour but there surely was an underlying layer of rivalry. What do you think BollywoodLifers?