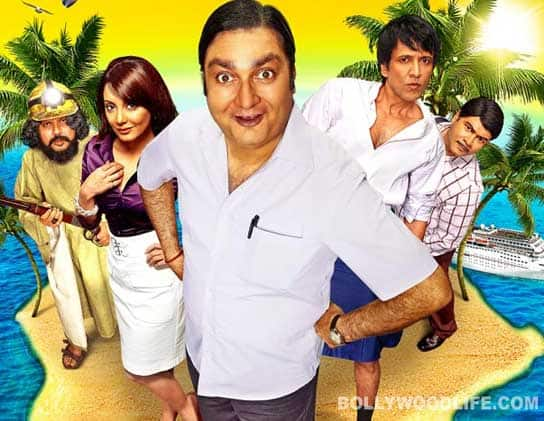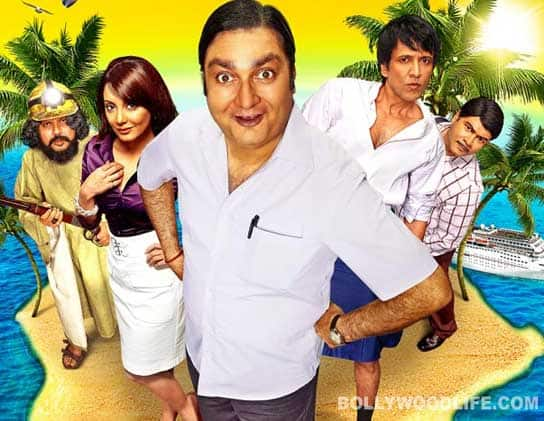 How much idiocy can any film-watcher take anyway?
A challenge faced by any filmmaker attempting a sequel is the expectation built up with the first film. And despite the complaints that Bheja Fry (the first one) was a copy of a French film, it was likeable, mainly because it didn't matter, as it was well adapted. The promo for the sequel was not as happy, showing that the makers had stretched the joke too far.
And after watching the film, I knew I was right. The only thing that works for the idiot's second outing was the idiot himself: Bharat Bhushan aka Vinay Pathak. Other than that, Sagar Ballary's Bheja Fry 2 barely manages to draw that occasional giggle, but that's about all. Perhaps what they say about money spoiling a filmmaker was what went wrong. The wit and quirkiness of Bheja Fry is replaced in the sequel with a bigger budget, great locales, et al. But the same generosity did not filter into the humour.
In the sequel Bharat 'idiot' Bhushan wins a reality show prize and a bonus cruise trip too! This time around a characterless character called Ajit Talwar (played by K K Menon) is a swindling businessman out to con his employees, investors and his wife! Bharat wins a reality show, bullshitting his way to victory, because the channel heads think his idiocy will get them better TRPs. He finds himself on the same cruise as Talwar, who is trying to escape the taxmen and bed the character played by Minissha Lamba. So far, so bed…
What ensues is a series of clichéd jokes, cringe-inducing scenes, hamming (surprisingly by K K Menon) and the works. Suresh Menon tries to fill in the shoes of Ranvir Sheory and adds a few accidental giggles -but again, is that enough? Amole Gupte's cameo is perhaps the most bizarre criminal waste of talent in recent times. Gupte playing a Bengali? In Bhushan's trademark manner, ha-ha-ha. And as pretty as she looks, the less said about Minissha's acting, the better.
What doesn't work for Bheja Fry 2 is mainly that you don't feel for any of the characters. Except perhaps for the snobbish non-resident Maharashtrian who, after getting drunk, sings Marathi anthems with Bhushan. But the redeeming parts are so few and far between that your bheja does indeed become fried. I only regretted the fact that Ballary successfully undid all the good he did his reputation with the first installment – maybe credit for that one goes to a certain Mr Rajat Kapoor?