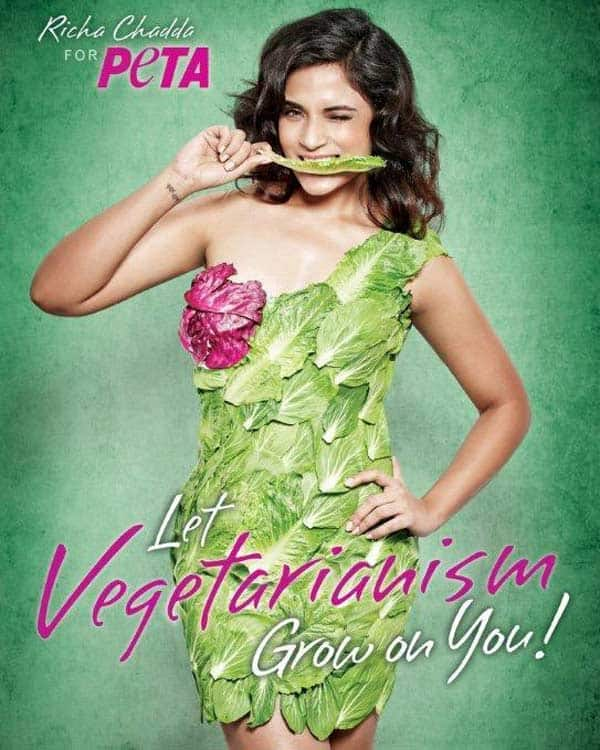 Recently, the Oye Lucky Lucky Oye star was seen dressed in a leafy outfit for PETA. Read on to know more…
After dressing up as a mermaid for an earlier event, Richa Chadda turned up in an outfit made of leaves to endorse vegetarianism for PETA. Richa did the ad campaign for PETA and urged people to Go Veg on Earth Day.
A hard-core animal-lover, Chadda had earlier said that anyone who is fond of animals must not eat them. She appealed to people's emotions by beseeching them to put themselves in the place of the animals they choose to eat.
In this ad however, the Gangs of Wasseypur actor is seen naughtily biting on a leaf making a subtle appeal to quit meat on Earth day.
Richa's appeal teamed with her gorgeous Tarzan lady look melted our hearts. Even Kangana Ranaut's decision to turn to vegetarianism tempts some of us at Bollywoodlife to quit non vegetarian food. What about you peeps?