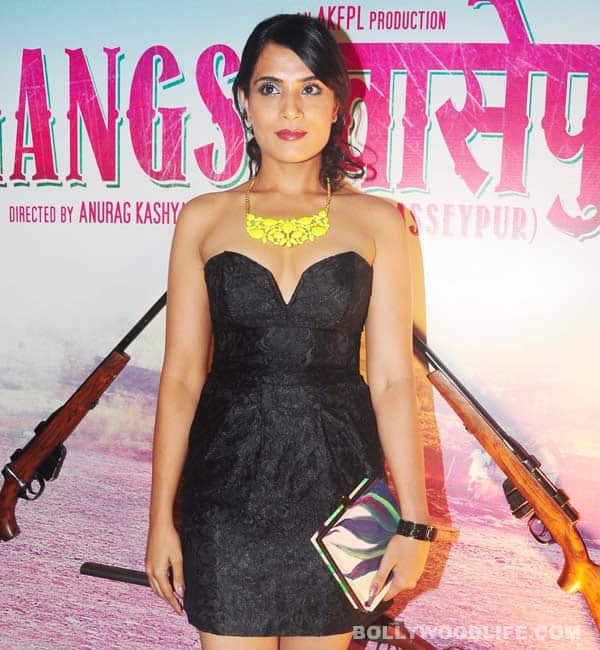 Of course, the feisty Nagma Khatoon from Anurag Kashyap's Gangs of Wasseypur meant that in a fun kind of way
Richa Chadha's power-packed performance as the foul-mouthed wife of Sardar Khan (Manoj Bajpayee) in Anurag Kashyap's Gangs of Wasseypur was well received. We weren't surprised then when we heard rumours about her doing films with Sanjay Leela Bhansali and Karan Johar. They were just that: rumours, as Richa herself clarified when she recently met us for a candid chat. We asked her about the experience of working with her on-screen husband in GOW.
She said, "Manoj is a rascal. He is on some diet, but he would eat from all our plates. Every day he would buy a bottle of red wine, have very little of it and get the rest of us tipsy. Anurag (Kashyap) had narrated the script of Gangs… to him over a bottle of red wine. Manoj was really helpful and would always be around to give cues, even if he wasn't required to be there. It was a pleasure working with him." This bit of info really made us go awww and we are eager to watch Richa's shenanigans in GOW 2 when it releases early next month.
ALSO READ: Are Karan Johar and Anurag Kashyap friends turned foes?