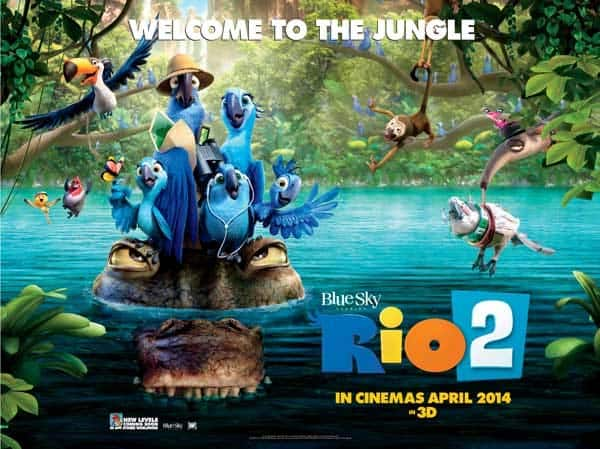 The dubbing of the lead character in this sequel to Rio fails to create any impact like the original and rather makes us go ROFL
Rio 2, the sequel to the hit animated film Rio is all set to release on April 11, 2014. The movie would be released in English, Hindi, Tamil and Telugu and the Hindi version has been dubbed by Imran Khan and Sonakshi Sinha. We are sure every Indian would have faced those awkward moments when they would have heard their favourite Hollywood characters speak in Hindi. It is awkward because it is funny to see such iconic characters speak in Hindi and Rio 2 is no different. You will die laughing not because of the content of the trailer but because of the voices of the lead characters.
The storyline, however, seems pretty much in continuity with the first installment and picks up from where the first part ended. It's a jungle out there for Blu, Jewel and their three kids in Rio 2, after they venture from that magical city into the wilds of the Amazon for a family reunion. Out of his element in a land he doesn't know, Blu must face his most fearsome adversary – his father in law – while evading Nigel's fiendish plans for revenge. All your favorite Rio characters are back but with the Hindi dialogues you will be left ROFL. This 3D animated film from 20th Century Fox and Blue Sky Studios will be a must watch but in its original format.
We hope to catch the English version of the film and we would suggest you too go and catch the original version else you might be left in splits at the theatre with Imran and Sonakshi's voices. We think even both of them would go and watch the English version. Which one will you go for BollywoodLifers?