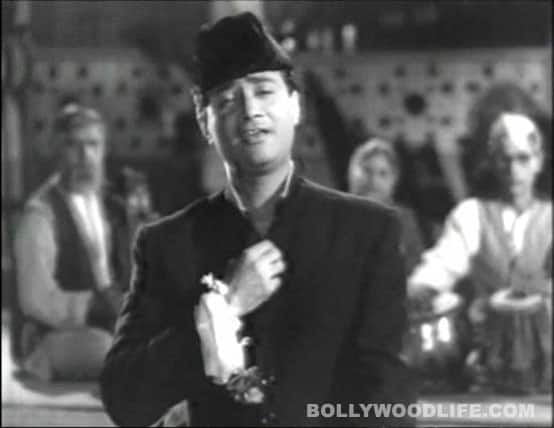 The year 2011 has been terrible for Bollywood and many are still reeling under the shock, as they send wishes for their legend who lived life to the fullest
Many say that with the passing away of Dev saab, an era has passed, leaving behind a void that will be impossible to fill and a legacy that Indian cinema will be proud about. The condolences are still pouring in and we can surely say that he has been an inspiration to not only those who are directly related to Bollywood but also those in who Dev saab imbued the joie-de-vivre like none other.
Rajat Kapoor
Music of SD burman, jaidev., RD Burman lyrics by Sahir, shailendra. Md Rafi's voice- all are being invoked as a tribute to Dev Sahab.
Sujoy Ghosh
haven't seen much of Dev Anand films but from I know.. his zest for life, passion for cinema and ear for music will remain as textbooks.
Arbaaz Khan 
Dev saab will be missed by us all. He was somebody who truly defined the spirit of life and one who lived life to the fullest. RIP Dev saab.
Shirish Kunder
Even with his last breath, Dev Anand has stolen the thunder from Tom Cruise.
Jackky Bhagnani
The ever green worked like a lion till d last day DEV SAAB is no more we will miss u sir RIP."
Karan Johar
The industry just lost its sheen…the films just lost its charm…DEV ANAND epitomised all things celluloid give us…"
Shabana Azmi
Javed was a huge Dev Anand fan and as a teenager his meagre pocket money wud be collected over months to buy 1st day 1st show tkt.
Amitabh Bachchan
Just reading news about Dev Saheb .. praying it is not true ! He was such a positive person .. never associated death with him ..
Had just met Dev Saheb at his premiere recently .. he was weak but full of spirit ..the news papers confirming his passing away ..sad
An era has come to an end .. Dev Anand leaves a void never perhaps to be filled again .. his never give up belief, his joy of life !
Shahrukh Khan
Dev sahib's sad demise makes me feel that the film industry is incomplete & has lost its magical energy. May Allah bless his soul. 
Abhishek Bachchan
Shocked to read of the passing of Dev Saab. Such a great man and actor. A symbol of positivity.
Never believed I would ever wake up to this news. Very sad!
Mahesh Bhatt
"Dev Anand is dead". As the new dawn breaks over Mumbai I salute the memory of this star who has left left us with the glow of his smile.
Shabana Azmi
Dev Saheb robustly lived life on his own terms.he will be missed by millions but will live on thru his movies.I salute his spirit
Neil Nitin Mukesh
Just got the sad news that Dev Anand sahab passed away. I've always been a huge fan of his. And grown up watching his dynamic films. RIP.
Kunal Kohli
An End of an Era …. yet again
RIP Dev Anand. His spirit, energy, love for life and cinema will live on through his films. Love you Dev Saab.
Tusshar Kapoor
The most energetic man and humble person Dev Saab is no more with us but his life and personality will always be an inspiration. R I P.
Arjun Rampal
Woke up to the saddest news and an emptiness in the heart, Dev Saab the man who lived every moment to the fullest with greatest energy. RIP
Akshay Kumar
One of the worst years so far, evergreen romantic actor/director Dev Anand Saab, the one who romanced with life is …
Vivek Oberoi
Bollywood's evergreen superstar Dev Anand passed away in London.The legendary actor was 88.RIP DEV SAAB.You will live forever in our hearts!
Shilpa Shetty
RIP Dev saab,still remember my 1st meetin with him,so kind,full of life nd positive.A legend who always thot ahead of his time.Will miss you
Sonam Kapoor
Watching devsaabs songs with my dad was my bonding time with him. He is my fathers favourite actor.
Abhi na jao chod kar, yeh dil abhi bhara nahin. #ripdevanand. the best looking man in bollywood & the hero of my most fav film guide.
We at BollywoodLife are equally sad about this loss and we just hope this disastrous year makes way for a much better one.