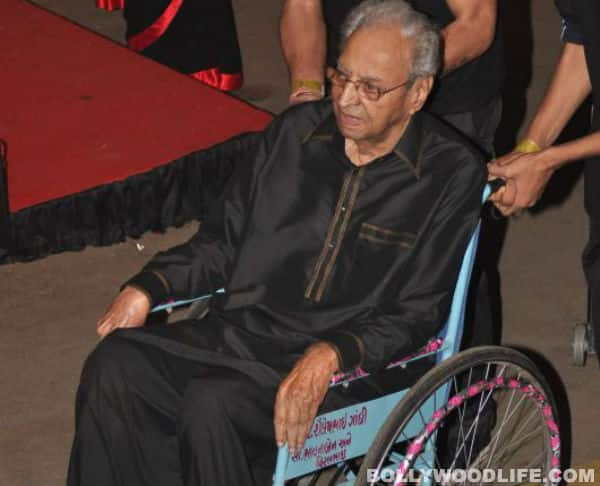 Legendary actor Pran, who passed away last night, was an actor who brought to life some of the most memorable negative characters on the big screen
His screen presence was astounding, his dialogue delivery evoked fear, passion and a desire to run away. Amidst the growing popularity of the heroes of the time, Pran stood tall, with a screen presence that was etched vividly in the audience's collective mind. He portrayed every character he played with elan – you cannot imagine Zanjeer without Sher Khan, or Navrangi from Khandaan, Raka of Jis Desh Mein Ganga Behti Hai, Changez Khan from Halaku, Pyarelal from Kasauti, Malang Chacha from Upkar or JJ from Don! He added 'barkhurdaar' to Hindi cinema's dictionary, but nobody said it like Pran did.
Here are 25 facts you may not know about Pran, the most loved villain in Indian cinema….
1. Pran Krishan Sikand was born into a wealthy Punjabi family and studied in Punjab, Meerut, Uttar Pradesh and Dehradun. His father was a government civil contractor.
2. Pran wanted to be a photographer and worked as a trainee with A Das & Co in Delhi before becoming an actor.
3. Pran came to Mumbai from Lahore with his wife and one-year-old son Arvi
4. Pran's first ever acting stint was as Sita in Madan Puri's Ram, at a local Ramleela in Simla.
5. Pran debuted in a Punjabi film called Yamla Jat (1940) as a villain. It was a huge hit. The actor bagged the role when he was seen eating paan in a stylish way.
6. Pran hid the fact that he was an actor from his father, as he felt his parent would not approve of his choice of career. When his first interview appeared in a newspaper, Pran asked his sisters to hide the publication. But when his father finally learned of his career, he was not upset.
7. Pran did play a hero in Khandaan (1942); his heroine in the film was Noor Jehan.
8. Before Pran came to Mumbai, he had already acted in 22 films as a villain. Due to Partition, his career was paused briefly.
9. Pran bagged his first Hindi film role eight months after arriving in Mumbai – Shaheed Latif's Ziddi (1948), starring Dev Anand and Kamini Kaushal. It was a hit and within a week of its release, he had signed three more films: SM Yusuf's Grihasti, Prabhat Films's Apradhi and Mohammad Wali's Putli. However, BR Chopra's Afsana in 1951 was Pran's first biggest hit after he moved to Mumbai.
10. Actor Ashok Kumar and Pran were best friends and acted in more than 27 films together between 1951 and 1987.
11. Pran got his first positive role as the physically challenged Malang chacha in Manoj Kumar's Upkar (1967).
12. Legend has it that such was his aura in the '50s and '60s that for almost a decade that Pran ruled the silver-screen as a baddie, parents feared naming their children 'Pran'.
13. Pran worked on his make-up and added a personal touch to every character he played. He had an artist at home to sketch look he wanted and his make-up man and wig-maker would work on it.
14. Pran paid particular attention to his mannerisms as a villain – he would use a gesture to define every character he played. In Badi Bahen he created cigarette smoke rings, in Majboor he used his hands like binoculars to indicate his foreseeing danger and Raka the dacoit leader of Jis Desh Mein Ganaga Behti Hai would caress his neck as a premonition – suggesting that every bad man was secretly worried about a noose tightening around his neck.
15. Not many know that it was Pran who recommended Amitabh Bachchan to Prakash Mehra for Zanjeer, which was earlier offered to Dev Anand, Raj Kumar and Dharmendra. Pran went on to act with Amitabh in 15 films, including Kasauti, Don, Amar Akbar Anthony, Majboor, Dostana, Naseeb, Kaalia and Sharaabi.
16. One of the highest paid actors from 1969 to 1982, Pran was paid more than Amitabh Bachchan in the first six films they did together, Don being one of them. In the 1970s, only Rajesh Khannna was paid more than Pran. In the 1950s and 1960s, just Dilip Kumar, Dev Anand, Raj Kapoor and Rajendra Kumar were paid more than Pran.
17. In 1973 Pran did not accept the Filmfare award for Beimaan because he felt that the committee was unfair in giving the Best Music Director award to Shankar Jaikishan and not Ghulam Mohammed for his music in Pakeezah.
18. Pran rejected film offers in the 1990s due to age-related problems; however, he agreed when Amitabh Bachchan requested him to be a part of Mrityudaata and Tere Mere Sapne. Pran shot for most scenes in a seated position, as his legs would tremble – he was said to have Parkinson's.
19. Pran sang some of the most popular tracks in hit films like Zanjeer – Yaari hai imaan mera, Majboor – Daaru ki botal mein, Hum bolega toh bologe ke bolta hai from Kasauti and a qawwali duel with Bindu in Dharma – Raaz ki baat kehdu toh.
20. Pran collected walking sticks.
21. Pran loved dogs and named his pets Bullet, Whisky and Soda.
22. In 2001, Pran got the Padma Bhushan, India's third highest civilian award from the government of India and was conferred the Dadasaheb Phalke Award in May 2013.
23. Pran was rated as one of the top 25 Asian actors of all time by CNN in 2010.
24. Pran was an encyclopedia of sher-o-shayari, Urdu poetry and literature. He loved sports and even had his own football team called the Bombay Dynamos Football Club.
25. Pran's biography is titled …And Pran, because in most of his movies, his name in the credits would appear last and read '…and Pran'. Sometimes it would be '…above all Pran'.